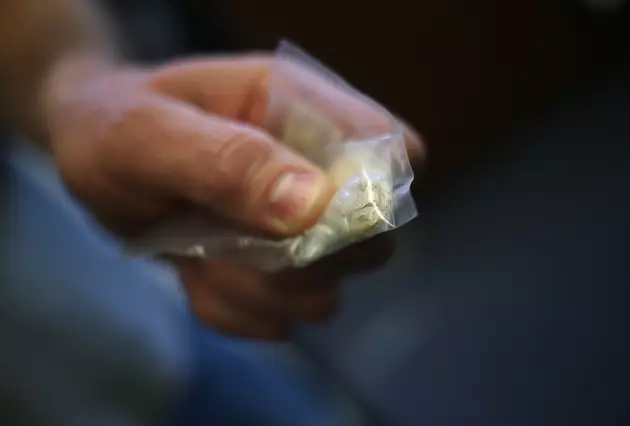 Former New York Prison Investigator Arrested
(Photo by John Moore/Getty Images)
ALBANY, N.Y. (AP) — A former New York state prison investigator has been charged for accusations that he falsified evidence records, authorities said.
Former investigator Todd Johnson was arrested and faces second-degree forgery and first-degree offering a false instrument for filing, New York State Inspector General Letizia Tagliafierro said Tuesday. He also faces misdemeanor charges of petit larceny and official misconduct.
Johnson's attorney, Derrick Hogan, said his client pleaded not guilty Tuesday.
Tagliafierro's office issued a statement saying Johnson, 55, falsely reported on a daily activity log and "improperly" stored evidence over a weekend at his Saratoga County home.
Johnson falsified evidence records in one instance and "likely falsified or caused to be falsified evidence" in 52 separate cases from northern New York, according to the statement.
The cases were narcotics investigations involving prisoners and prison visitors. A report from the inspector general's office said nine of the 53 narcotics investigations were declined for prosecution because of Johnson's misconduct found by the office.
"This defendant violated the public trust and compromised the integrity of his office," Tagliafierro said in a statement. "Maintaining evidence integrity in criminal cases is a fundamental requirement of law enforcement officers and agencies."
Johnson has retired from the Department of Corrections and Community Supervision, where he transported case evidence.
According to a report from the inspector general's office, Johnson took an evidence bag on a Friday in late January, kept the evidence at his home over the weekend and gave it to a subordinate the following Monday.
Johnson, who did not record when he took hold of the evidence, directed the employee under him to forge the written chain of custody written on the evidence bag — an attempt to make it seem Johnson received the bag on that Monday, the report said.
Inconsistencies surfaced in two other instances, in which Johnson transferred a total of 98 evidence bags, the report said.
"The Inspector General concluded from this audit that Johnson likely falsified or directed the falsification of the written chain of custody on the 98 evidence bags," according to the report, which said there was no indication that Johnson tampered with the evidence bags.