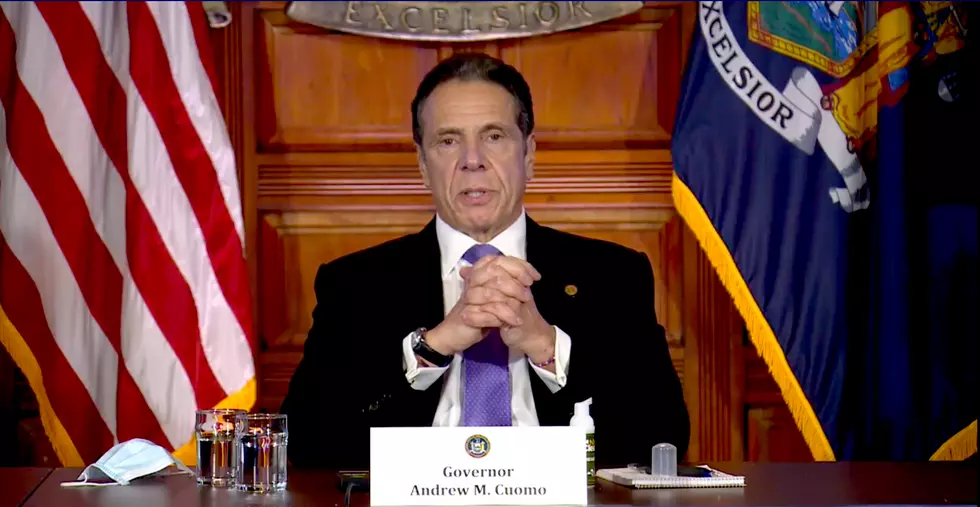 Governor Announces Nursing Home Visitation Guidelines
(Screenshot NY Governor Cuomo livestream)
Governor Andrew Cuomo has announced new rules for nursing home visitations.
Cuomo says visits will depend on the COVID-19 positivity rate in each county.
He says counties with a less than 5 percent positivity rate will require no COVID test ahead of a visit.
Counties between 5 and 10 percent positivity will require testing 72 hours in advance and visitors will not be allowed in counties with a rate of 10 percent or higher.
Nursing homes will be required to provide a separate room for visitors.
The new rules will go into effect on Friday.
Meanwhile, Cuomo says New York's statewide COVID-19 positivity rate is 4.3 percent.
Cuomo says total hospitalizations are at 6,146.
"Thanks to the hard work and dedication of New Yorkers, we're beating back COVID more and more every day and that has allowed us to begin reopening different facets of the economy as part of our post-COVID reconstruction,"  Cuomo said.
There were 89 COVID-related fatalities on Sunday.
LOOK: Answers to 30 common COVID-19 vaccine questions
While much is still unknown about the coronavirus and the future, what is known is that the currently available vaccines have gone through all three trial phases and are safe and effective. It will be necessary for as many Americans as possible to be vaccinated in order to finally return to some level of pre-pandemic normalcy, and hopefully these 30 answers provided here will help readers get vaccinated as soon they are able.