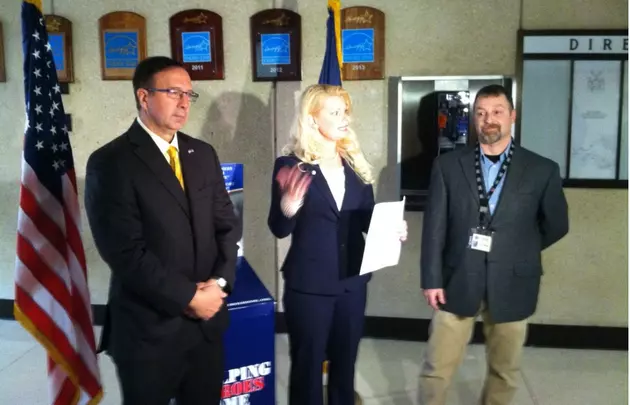 Griffo And AT&T Partner With Cell Phones For Soldiers [VIDEO]
Jim Rondenelli, WIBX
Griffo says residents are encouraged to donate unwanted cellphones and tablets to help provide calling cards for deployed troops to call home.
Proceeds from recycled cellphones and tablets will be used to buy long-distance calling cards for troops at home and abroad.  For every donated phone valued at $5, Cell Phones For Soldiers is able to provide 2 1/2 hours of free talk time to deployed troops via calling cards.
Now until December 7th, you can drop off your unwanted mobile devices at the following locations:
Herb Philpson's- New Hartford Shopping Center, 120 Genesee Street
Chanatry's - 485 French Road, Utica
Jervis Public Library- 613 North Washington St, Rome
Vernon Downs Hotel/Casino- Stuhlman Road, Vernon
New York State Office Building, 2nd floor lobby- 207 Genesee Street, Utica
AT &T Stores- 4777 Commercial Drive, New Hartford/224 N. Genesee Street Utica/1319 Erie Blvd, Rome and 220 Genesee Street, Oneida.