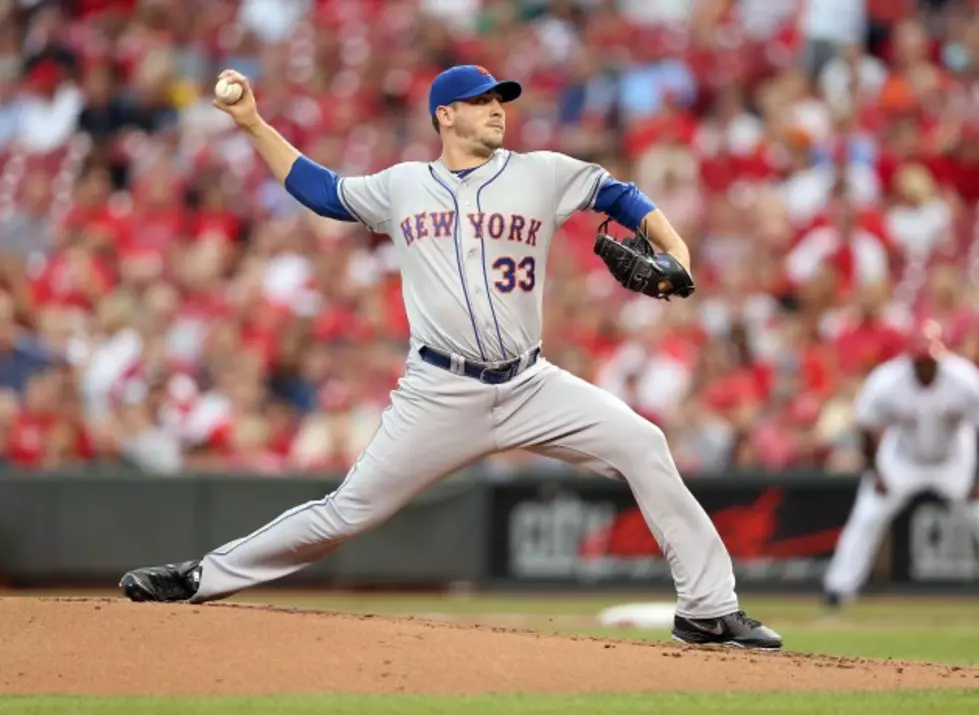 Harvey Looks Sharp As Mets Hang On vs Reds
Matt Harvey struck out eight in 7 2/3 innings of four-hit, one-run ball leading the Mets to an 8-4 win in the finale of a three game set with the Reds in Cincinnati.
Ike Davis had a solo homer and two RBI's with Jason Bay adding two hits, including his sixth round-tipper in what has been another disappointing season in New York for the $18 million left fielder.
On the bright side, Harvey upped his mark to 2-3 after throwing 63 of his 89 pitches for strikes, and had a two-RBI double, helping the Mets build an 8-1 lead into the ninth.
Closer Frank Francisco hasn't had opportunities to pitch since coming off the DL and showed rust on Thursday night, allowing three runs in just 2/3 of one inning.
But with runner on second and third and two out, Jon Rauch came in to strike out Wilson Valdez and pickup his third save.
The Mets (56-62) travel to Washington for a weekend series with division leading Nationals.