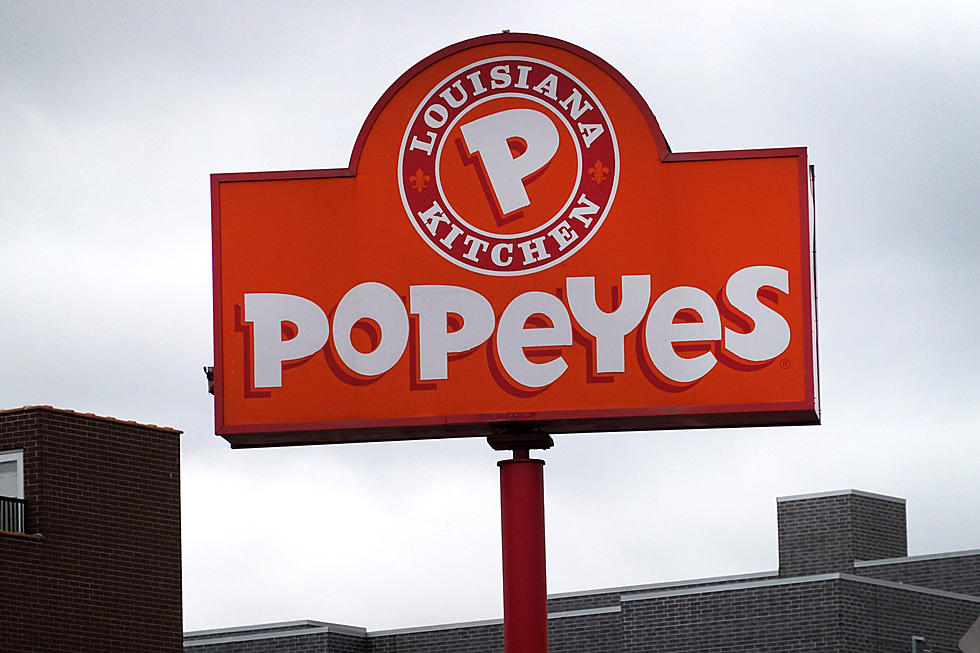 Here's How You Can Grab Free Popeyes This Weekend
Scott Olson/Getty Images
Who doesn't like delicious, golden-fried free food?
If you have a hankering for a crispy chicken sandwich, you're in luck.
To celebrate the fourth anniversary of their uber-popular chicken sandwich, Popeyes is giving them away for free on Saturday, August 12.
What's the big deal?
Remember when the great chicken sandwich war between Chick-fil-A and Popeyes broke out, resulting in a massive media phenomenon that dragged other fast food chains into the discourse?
It only grew worse when Popeyes' sandwiches flew so fast off the shelves, they not only sold out, but a black market selling those secondhand sandwiches was born. One ballsy reseller tried pawning one off on eBay for $7,000.
Hard to believe that was four years ago. For those who have a fractured ability to recall exact years after suffering through the pandemic - four years ago was 2019.
Not 2016.
You're welcome.
Anyway, Popeyes wants to honor the menu item that permanently altered chicken sandwich game by giving them away for free.
How to get your snack on
First of all, you will need to have the Popeyes app or order on Popeyes.com to get down to free town.
Second, the deal is a buy one, get one (BOGO) free kind of thing. If you order a  classic, spicy, blackened, or bacon and cheese chicken sandwich combo - then you get to choose another one for the low price of nothing.
Even better, this deal runs during Popeyes Rewards Week, which means you can take advantage of plenty of other discounts or free stuff.
The BOGO deal is valid one day only, August 12. Be sure to check if the Popeyes near you is participating in the event.
Click HERE to find the location closest to you.

From A To Z- Chicken Riggies You Need To Try In 2023 Central New York
These are just a few of the riggies that you can try in Central New York, from A to Z. What restaurant serves up your favorites?