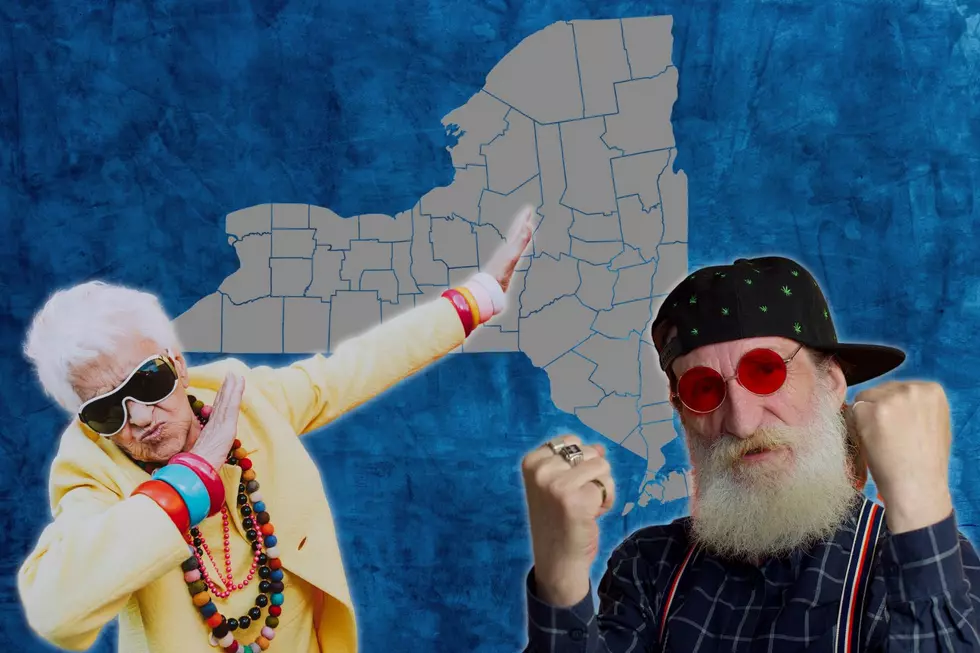 Here's why more retirees are settling in Central NY
Getty Images
Who said you need to head south when you retire? Turns out retirees are pretty happy with New York State.
So, you just let your company know you're retiring and are already thinking about how you'll enjoy your golden years living off that sizable nest egg. What now?
While you may be tempted to pack up your things and move to the warm, sunny beaches of Florida or the Carolinas, you may want to consider New York.
Why? A new study from Metal-res says so!
New York is one of the most improved retirement destinations in the country
Yes, you heard right. Over the past 5 years, New York made some serious strides in the areas retirees desire most.
According to Metal-res, retirees' values have shifted over the past several years and now include items like good housing, quality of life and affordable healthcare.
Yes, lower taxes also tops that list. Apparently, you can get all that right here in New York.
While this might be shocking news to some, the survey highlighted exactly what New York did right to earn the "most improved" trophy.
New York praised for its cultural scene
Our state was praised for fostering a "diverse and vibrant" cultural scene due to its
"...world-class museums, theaters, and music venues offering a wealth of entertainment options for retirees seeking intellectual stimulation and cultural enrichment."
Look at the numerous museums and entertainment options located right here in Central New York! We have the fantastic Utica Zoo, the National Baseball Hall of Fame, and an abundance of breathtakingly gorgeous state parks -- and top notch restaurants.
There appears to be plenty of options for everyone to enjoy, no matter their tastes. This all comes with the added perk that everything is within a reasonable driving distance.
We'll get to that later...
New York's healthcare is a plus
Believe it or not, our healthcare system is one of the best in the nation.
Apparently, New York's
"...renowned healthcare facilities and access to specialized medical services make it an attractive choice for retirees who prioritize quality healthcare. The state's commitment to healthcare innovation and research has contributed to advancements in medical treatments and technologies.
While people may have qualms about rising healthcare costs, the point is retirees don't need to travel far to find a quality doctor or facility that treats their specific needs.
New York's transportation system is among the best in the nation
Coming from a person who moved from a state where there's virtually no public transportation or airports, New Yorkers have it pretty good.
In all, the state's transportation system
"...provides convenient travel options for retirees looking to explore the state or visit nearby destinations."
While no transportation system is perfect, there are states that have it way worse than New York.
So which state is the worst place for retirees?
That would be Kentucky. The state has spent the past five years sinking like a stone on this roundup -- falling a whopping 44 places.
The Bluegrass state was once among the best of the best, ranking 6th overall back in 2019.  Now, it's at the bottom of the pile. What happened?
Apparently Kentucky retirees can't get a good night's sleep, so its sleep quality is in the pits. Additionally, the well-being index for those 55 and over is just not great.
Also, there is a dearth of dentists there. Yikes!

Amazing Nostalgic Photos of Uptown Utica
Check out this awesome collection of photos showing what Uptown Utica used to look like. It's amazing to remember what businesses used to be there.