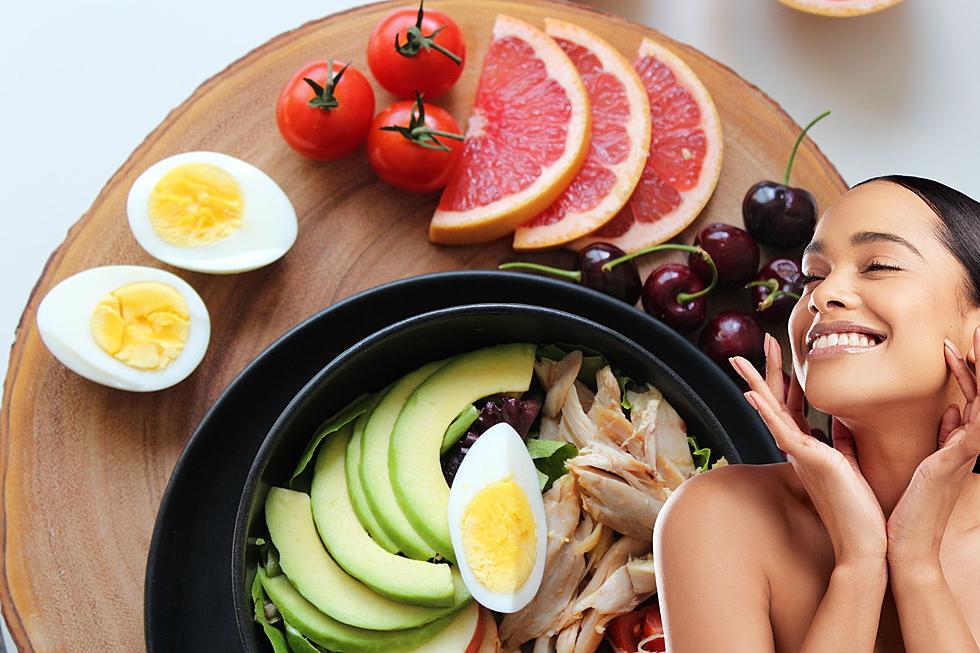 Best Foods to Keep your Skin Healthy During Cold New York Winter
Credit: Canva, Envy McKee
Some experts are saying that eating your water this winter is just as important as drinking it.
And no. This article isn't about chewing ice.
It's about skincare.
According to Sozo Clinic, "Eating water-rich foods is important alongside drinking water because it offers a dual approach to hydration and overall health. While drinking water is essential for staying hydrated, consuming water-rich foods provides additional benefits. Foods with high water content, such as fruits and vegetables, contribute to hydration while also delivering essential nutrients like vitamins and antioxidants. This combination not only supports overall well-being but also helps maintain healthy skin, aids digestion, and promotes a feeling of fullness. "
Interesting. So What Foods Must We Eat to Increase Our Overall Water Intake?
Research provided by Journo Research states,
"Incorporating fruits and vegetables with high water content into your diet enhances the rebalancing of water in your system. These foods contain molecules that help deliver the water they contain into cells easily. Examples of foods high in water content include: 
Cucumber: 96% water

 

Iceberg lettuce: 96% water

 

Celery: 95% water

 

Watermelon: 92% water

 

Broccoli: 92% water

 

Spinach: 92% water

 

Apricot: 86% water

 

Pomegranate: 82% water

 

Avocado: 82% water"
To recap: This winter, along with making sure you are drinking plenty of water to keep your body hydrated, make sure you are also eating plenty of fruits and veggies that are hydrating also.
READ MORE: Why is it Important to Drink Water in Winter as Well? | Strauss Blog (strauss-group.com)
Winter Skincare
When we think of protecting our skin, we usually think about slathering on the sunscreen at the beach, but our skin needs protection year-round especially as temperatures drop.
Gallery Credit: ThinkStock
The 7 Best Winter Tools For New York State Homes
Gallery Credit: Clay Moden
The Top 10 Best Warm Winter Destinations
In order to determine the best winter holiday destinations, WalletHub compared 69 of the most populated U.S. metropolitan statistical areas, or MSAs, across six key dimensions: 1) Travel Costs and hassles, 2) Local Costs, 3) Attractions, 4) Weather, 5) Activities and 6) Safety
Gallery Credit: Kyle Matthews