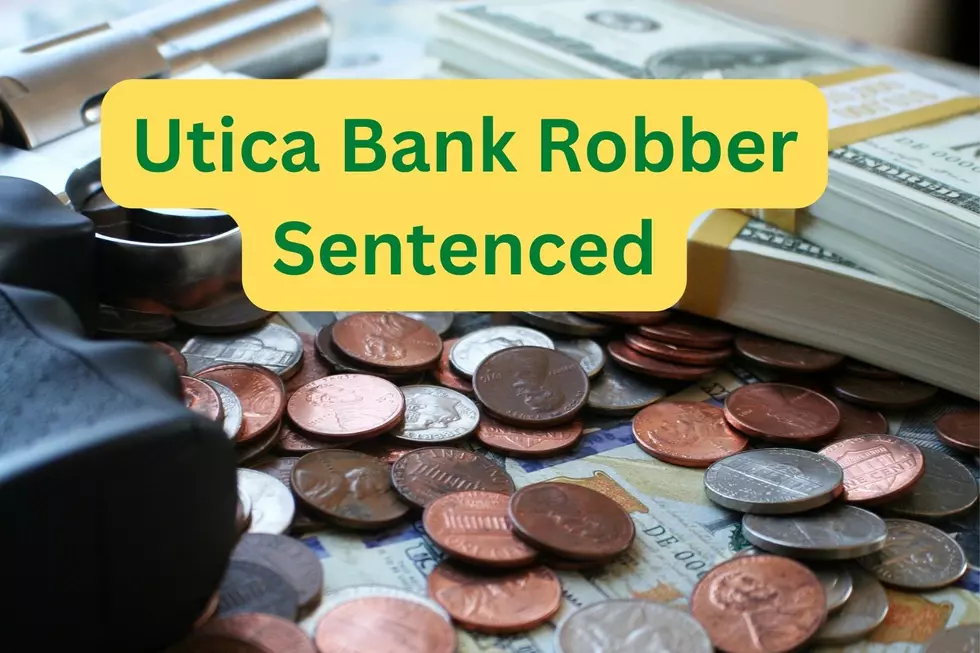 Man Sentenced for 2019 Robbery of KeyBank in Utica
Canva
A downstate New Yorker has been sentenced to more than three-years in federal prison for a 2019 Utica bank robbery.
William Maybank, a 56-year-old man from New York City, previously pleaded guilty to holding-up the KeyBank branch on Mohawk Street in August of 2019. Maybank was sentenced this week to 39-months behind bars by United States District Court Judge David Hurd. Additionally, the judge imposed a 5-year term of post release supervision.
Maybank admitted to robbing the bank of approximately $6,700, saying he pointed what appeared to be a revolver at bank employees and customers. His sentence included an order to pay full restitution for the money he took, prosecutors said.
What Restaurants Are Being Added to New York State Thruway Rest Stops?
These restaurants are being added along rest stops on the New York State Thruway. Are you excited?
From A to Z: Utica Restaurants You Need To Try At Least Once
From A to Z, here's just some of the restaurants here in Utica that you need to try at least once.
Take A Look at The Menu: LODED - Syracuse, NY
Here's a look at the menu of Syracuse's newest hot spot.
Hours: 4 to 8 p.m. on 4/30/21 and 5/1/21. Starting May 4: 11 a.m. to 7 p.m. Tuesday-Saturday. Closed Sundays and Mondays.
10 Summertime Restaurants In The Utica and Rome Area That Deserve Way More Credit
The warmer weather is on the way for the Utica and Rome area of Central New York. That means enjoying amazing summertime foods and drinks. Are you ready? Here are 10 summertime restaurants in Central New York that deserve way more credit:
Take A Look At Turning Stone Casino's New Buffet: 7 Kitchens
The resort casino's culinary team has curated a menu for the restaurant's seven market-style stations that will feature a mix of new food options, while also offering new twists on all the classics. Here's some photos of what you can expect it to look like.