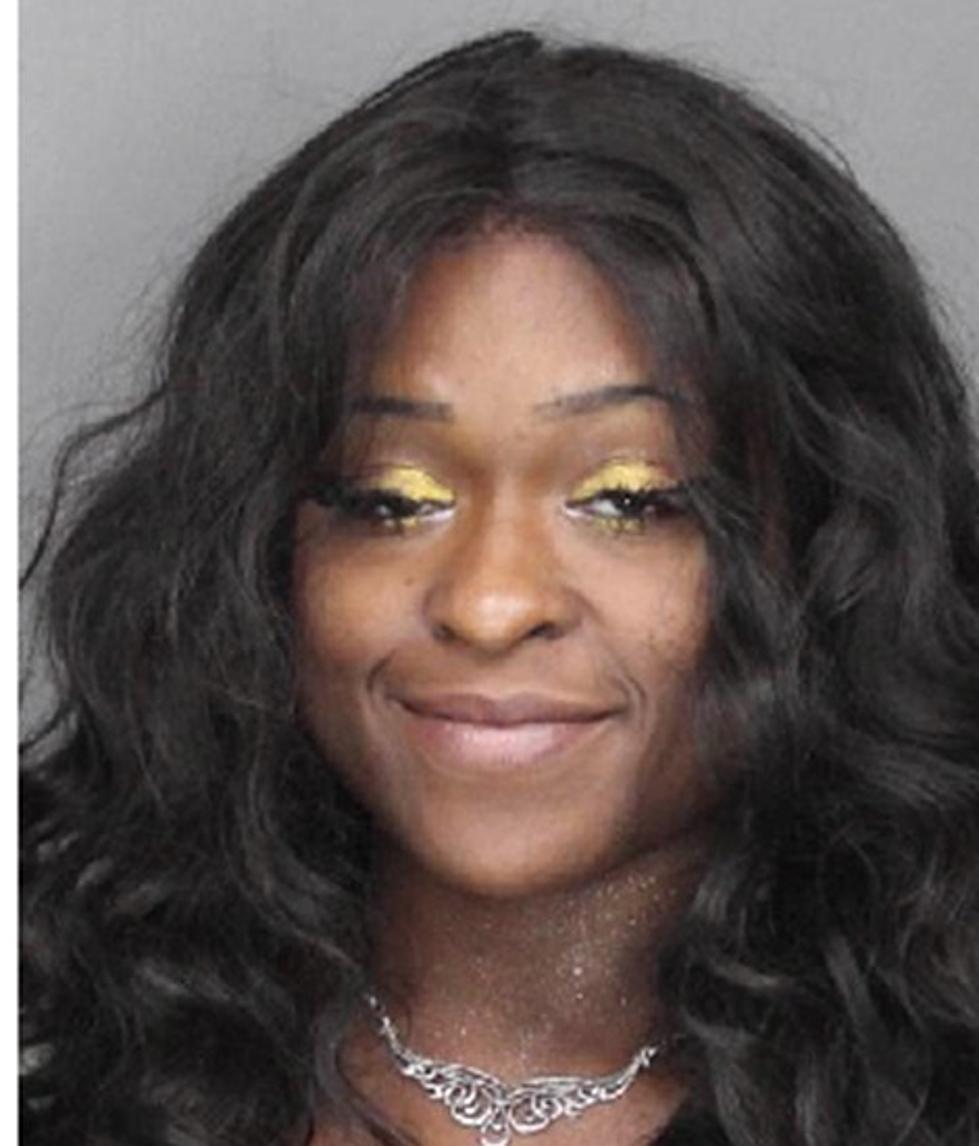 MV Crime Stoppers Wanted Person of the Week: October 5, 2023
Nina Maddox, photo via Utica NY Police Department
Mohawk Valley Crime Stoppers and Utica Police are seeking helping in locating this week's Wanted Person of the Week.
Nina Maddox is wanted by UPD for open bench warrants regarding a motor vehicle stop earlier this year, and several domestic incidents. Charges include Criminal Tampering in the third-degree, Criminal Possession of a Controlled Substance in the seventh-degree, Grand Larceny in the third-degree, and two separate allegations of Criminal Contempt in the second-degree, police said.
Maddox, 26, of Utica is approximately 5'5'' and 150 pounds, police said.
Police are asking for calls and tips to be made to the Mohawk Valley Crime Stoppers tip line, anonymously at 1-866-730-8477.
Police added as a reminder that "everyone is innocent until proven guilty in a court of law."
Authorities say, sharing this story with friends and family and on social media increases the chance of keeping our neighborhoods safe. Mohawk Valley Crime Stoppers is 100% anonymous and cash rewards are given to people who deliver credible and accurate information which results in the arrest of wanted persons. 
Mohawk Valley Crime Stoppers is a community based program that is 100% completely anonymous, allowing people to deliver tips privately without fear of retribution. Crime Stoppers also offers cash rewards to people who provide information that lets to a suspect's arrest.
If you have any information about Maddox, contact Mohawk Valley Crime Stoppers. You can place a 100% anonymous tip several ways.
1) Through this site by clicking submit a tip
2) Directly at www.p3tips.com
3) By calling 1-866-730-8477 (TIPS)
4) by downloading the Android app P3TIPS

Crime Stoppers asks that tips are not submitted through Facebook Messenger. All tips must go through the tip lines.
[AUTHOR'S NOTE: This post is for informational purposes. The information provided within was provided publicly by law enforcement. Any charges or accusations of wrongdoing mentioned in the article are only allegations and the reader is reminded that all persons are innocent until proven guilty in a court of law.]
Five Hidden Features From the iOS 17 iPhone Update
Just when you thought they thought of it all.
Gallery Credit: Danielle Kootman
The Top 25 Most Baffling UFO Sightings Reported in New York This Year
When residents of the Empire State spot something unexplainable in the skies, they report it to
the National UFO Reporting Center
. There's been about 80 new sightings so far in 2023 that raised a few hackles.
NUFORC does investigate what people saw to determine if they actually witnessed alien activity or something else. Oftentime, these reports turn out to be false flags. For example; someone from NYC reported seeing a strange, square-like object in the sky on July 22. They provided a photo to NUFORC, who then ruled the person saw an "advertising banner behind a private aircraft."
However, there have been several creepy reports that couldn't be brushed off with a logical explanation. And some of these reports had photo or video evidence attached.
Scroll through New York's top 25 weirdest sightings of 2023.
Former Winter Olympians From New York
New York State has been represented well in the Winter Olympic Games, from Remsen's Erln Hamlin to Val Bialas of Utica. Here are seven former Olympians with New York ties
Gallery Credit: Jim Rondenelli