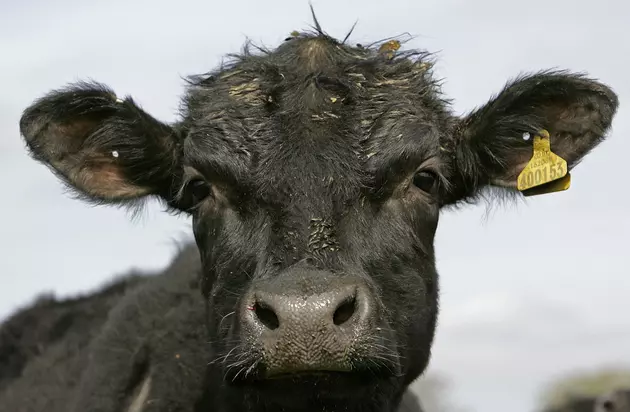 New York State Police Ask, 'Where's the Beef?' [UPDATED]
Photo Credit: Christopher Furlong, Getty Images
UPDATE: 12/09/2015 11:47am State Police report that the owners of the cows have been found.  They are thanking the public for their assistance.

New York State Police are asking, "Where's the beef?" as the search continues for the owners of cattle wandering in the Madison county town of Fenner for over a week.
A property owner called authorities on December 2, 2015 to say that she had seen four beef cows on her Emhoff Road property for more than a week.  Attempts to locate the owners, who may be able to help round up the cows, have been unsuccessful.
Troopers are asking anyone who has information about the roving bovine to call State Police in Oneida at: (315) 366.6000.
UPDATED 11:48 a.m.- State Police say they've found the owner of four cows seen wandering in the Madison County Town of Fenner.
Troopers say it appears the cows strayed from East Lake Road in the Town of Cazenovia.  Police are thanking the public for their assistance.