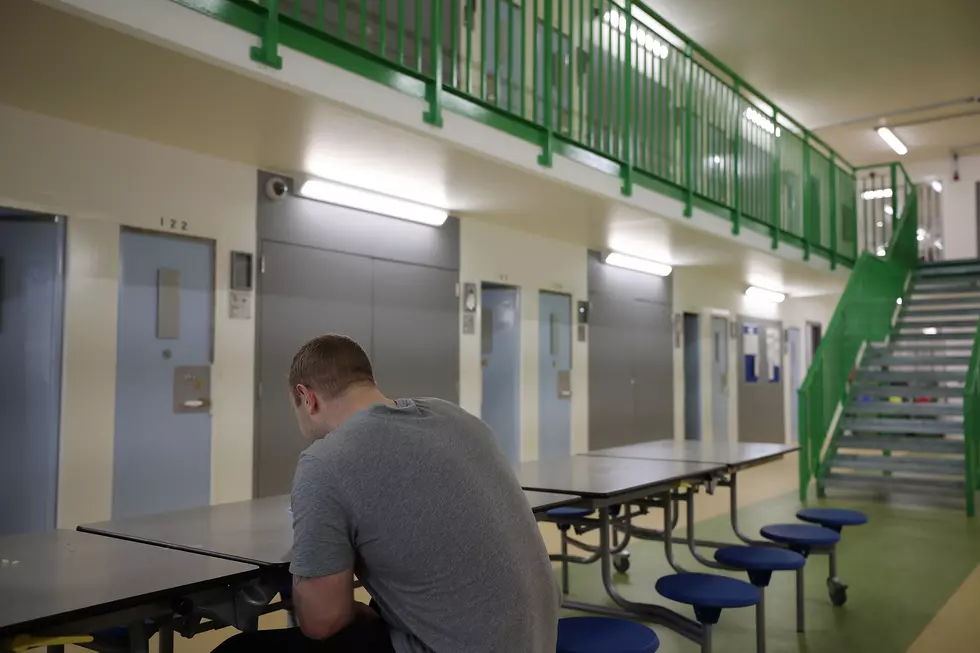 Prisoners In New York State Can't Be Called 'Inmate' Anymore
Getty Images
Inmates in New York State are getting a new name. The Bill A9273/S8216 was delivered to Governor Kathy Hochul on August 5, 2022, and signed into law, according to Pix 11.
Governor Hochul said,
In New York, we're doing everything in our power to show that justice and safety can go hand-in-hand. We can make our streets and communities safer by giving justice-involved individuals the chance to complete their rehabilitation program and work at the same time. By treating all New Yorkers with dignity and respect, we can improve public safety while ensuring New Yorkers have a fair shot at a second chance.
 
The bill was sponsored by Sen. Gustavo Rivera in the State Senate and Assemblymember Jeffrion L. Aubry in The Assembly.
What Will Inmates In New York State Be Called Moving Forward?
Elected officials and advocates believe that the new title doesn't stigmatize them the way 'inmates' does,
Replaces instances of the words inmate or inmates with the words incarcerated individual or incarcerated individuals.
The bill is designed to change the wording across the following:
- correction law
- executive law
- local finance law
- mental hygiene law
- penal law
- public health law
- social services law
- administrative code of the City of New York
Before he resigned, Governor Andrew Cuomo actually signed the bill into law in August of 2021. However, the bill needed to be passed again in the 2021-2022 legislative session due to technicalities,
In 2021 the legislature passed and the Governor later signed S.3332/A.3295, which replaced all instances of the words "inmate" or "inmates" to "incarcerated individual" or "incarcerated individuals". While the previous legislation covered all instances of the law, it did not cover active pieces of legislation in 2021 that were signed into law with references of inmate or inmates. This legislation would make those changes to new laws that were chaptered to ensure that all instances of "inmate" or "inmates" are changed to "incarcerated individual" or "incarcerated individuals" and will be consistent moving forward.

These 7 Prisons Are The Most Violent In New York State
New York released a
report
with the most recent number of violent assaults on inmates in state prisons. There were 134 inmate deaths noted in the report, although it doesn't break down the prisons where each death occurred or who caused them. Here's a look at some of the general violent incidents reported for 2020, which is the most recent data reported by the state. Compared to 10 years ago, inmate assaults have almost doubled. In 2011 there were 666 and in 2020 there were 1,205 reported. These numbers do not include inmate assaults on staff members. Overall, the number of unusual incidents includes things like assaults, deaths, accidents, sexual misconduct, and disruptive behavior.  According to the state,
"The number of unusual incidents has increased 132% from 5,980 in 2011 to 13,870 in 2020. These higher incident numbers were largely due to increases in assaults on incarcerated individuals (+81%), assaults on staff (+86%), contraband (+130%), disruptive behavior (+372%), and staff use of weapons (+1,035%)."
In 2020, 1,836 weapons used to cut or stab, including ice picks, razor blades, can lids and shanks were discovered in state prisons around New York.
These 10 New York State Prisons Had The Most Assaults On Staff
Top 5 Worst, Most Problematic Prisons in New York