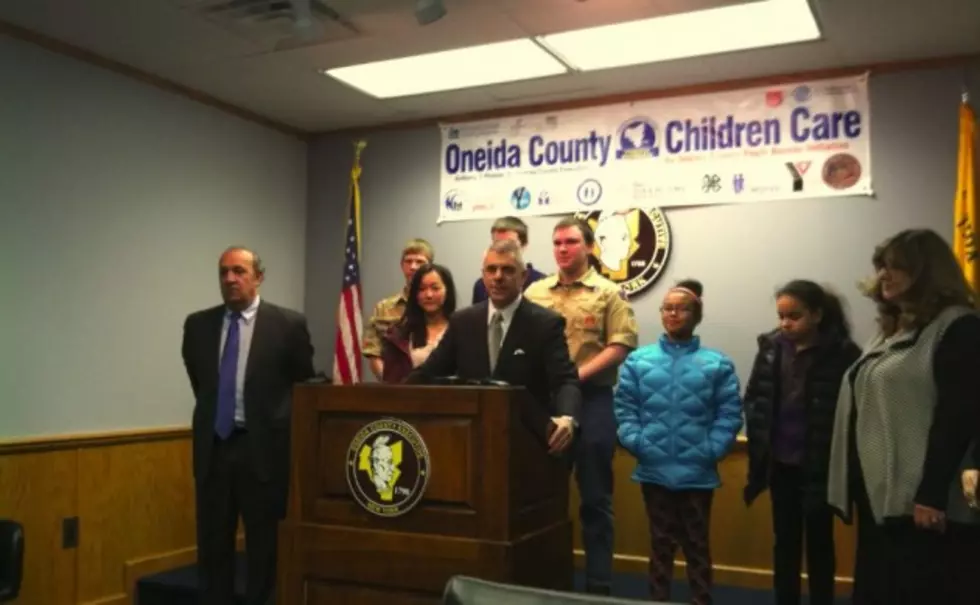 Oneida County Youth Contribute 2,000 Volunteer Hours In 2014 [AUDIO]
Jim Rondenelli, WIBX
County Executive Anthony Picente says 951 youth from local non-profits gave back nearly 2,000 volunteers hours to the community last year.
Youth volunteers did everything from preparing and serving meals at local food pantries to cleaning senior citizen's yards.
Agencies involved in the program include the Neighborhood Center, Thea Bowman House, Utica Safe Schools. Cornell Cooperative Extension, the Salvation Army and Upstate Cerebral Palsy
Sandra Soroka is Executive Director of the Neighborhood Center.
The Children Care initiative was launched in 2009 by the Oneida County Youth Bureau.