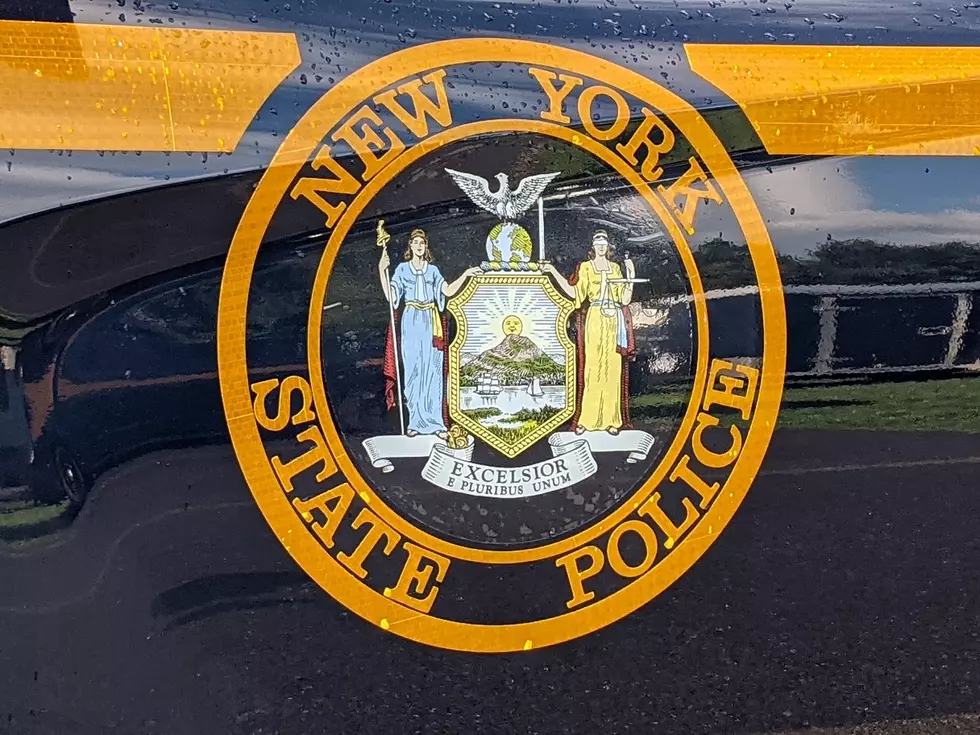 Over 200 International Police Officers Heading To Upstate NY
New York State Police car with NYSP logo Photo Credit: Benjamin Furner, WIBX/Townsquare Media
Police investigators from across the U.S. and from around the world are in the Capital District this week
The 35th annual Colonel Henry F. Williams International Homicide Seminar is taking place at the New York State Police Academy in Albany. Police representatives from Argentina, Australia, Canada, the Czech Republic, Denmark, Italy, Latvia, Lithuania, and Malta are among the more than 240 attendees to the five-day conference.
From high profile cases like the BTK Killer and the Tops Market Shooting in Buffalo, to the cold cases yet to be solved, the annual seminar focuses on forensic science, technology, and investigation techniques, officials say.
Henry Francis Williams, Jr. was a New York State Trooper for more than three decades dating back to the early 1950's and went on to lead the NYSP Bureau of Criminal Investigation. He was promoted to the rank of Colonel in 1984. He would died of cancer two-years later in '86.
Then Criminal Justice Director Lawrence Kurlander and then-Governor Mario Cuomo created to international homicide seminar and named it in his honor the following year. Since then, more than 5,000 graduates from 48 states, 35 foreign countries and 6 continents have attended.
The Top 25 Most Baffling UFO Sightings Reported in New York This Year
When residents of the Empire State spot something unexplainable in the skies, they report it to
the National UFO Reporting Center
. There's been about 80 new sightings so far in 2023 that raised a few hackles.
NUFORC does investigate what people saw to determine if they actually witnessed alien activity or something else. Oftentime, these reports turn out to be false flags. For example; someone from NYC reported seeing a strange, square-like object in the sky on July 22. They provided a photo to NUFORC, who then ruled the person saw an "advertising banner behind a private aircraft."
However, there have been several creepy reports that couldn't be brushed off with a logical explanation. And some of these reports had photo or video evidence attached.
Scroll through New York's top 25 weirdest sightings of 2023.
New York Home to One of Oldest Towns in America
Which Dog Represents Your Central NY Hometown?
Every city and town in Central New York has a dog breed that perfectly matches its personality. What is your hometown's true dog identity?
Central NY is unique -- in that every city seemingly has its own unique personality and vibe. I recently moved to the area from Connecticut and have made a point to visit as many places as possible.
What strikes me most is that every city and town feels very different from one another. They're not defined by their local attractions, but their overall character.
And that got me thinking: Could I find a dog breed that could perfectly represent each and every city? The answer is an obvious yes.
So buckle up and stretch out your scrolling finger to enjoy the dog slideshow.