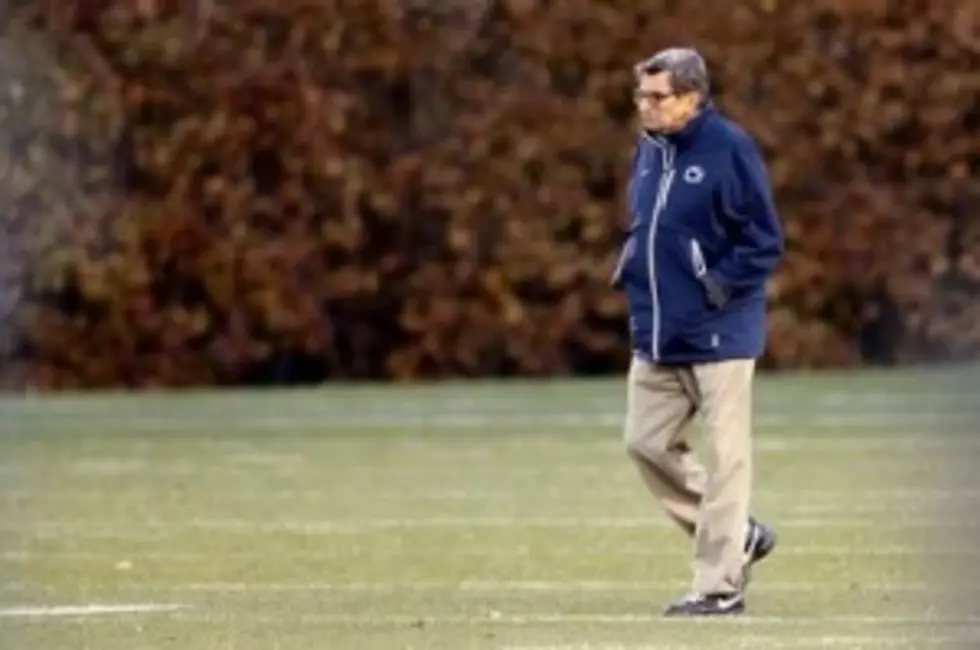 Paterno Fired; PSU President Gone Too
The University of Penn State isn't allowing legendary coach Joe Paterno to finish the year.
The 84-year-old coach and college football career wins leader was fired by the University on Wednesday evening, according to espn.com.
Both football coach Joe Paterno and president Graham Spanier are out at Penn State in the wake of a disturbing child sex abuse scandal involving a former assistant coach.

Paterno said in a statement Wednesday he would retire after the season, but the university's board of trustees met Wednesday night and decided Paterno would not be allowed to continue as coach effective immediately. Assistant coach Tom Bradley has been named interim coach.

Spanier chose to resign Wednesday and will be replaced temporarily by provost Rodney Erickson.