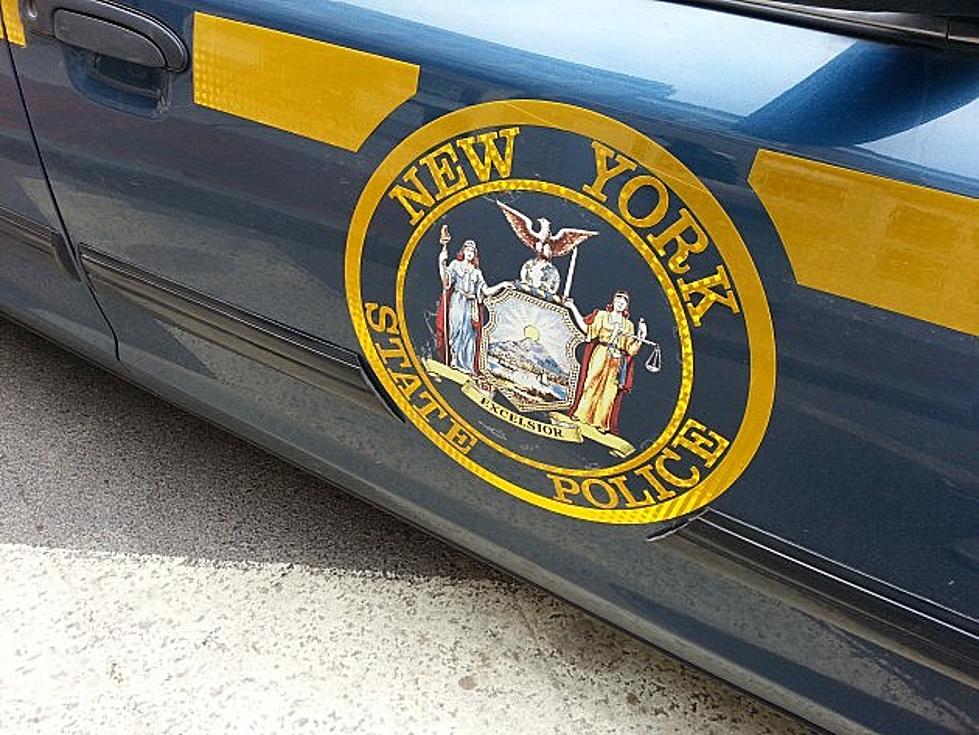 Raquette Lake Man Arrested on Drug, Child Endangerment Charges
Photo Credit: Kristine Bellino, WIBX/TSM
Raquette Lake Man Arrested on Drug, Sex, Endangerment Charges
An Order of Protection is in effect for the alleged victim after police say a Hamilton County man was arrested on several charges.
According to a written release, the New York State Police says that 30-year-old Kristopher M. Burke of Raquette Lake, New York was arrested and taken into custody on Wednesday, July 13, 2022.
The NYSP says that he faces the following charges:
Rape in the Second Degree
two counts of Criminal Sexual Act in the Second Degree
two counts of Sexual Abuse in the Third Degree
Unlawfully Dealing with a Child in the Frist Degree
Endangering the Welfare of a Child
Criminally Using Drug Paraphernalia in the Second Degree
No information has been released on the age of the alleged victim.
Burke appeared before the Long Lake Town Court and was sent to the Hamilton County Jail in lieu of $25,000 cash bail.
[AUTHOR'S NOTE:   The information regarding the cases presented in this post is for informational purposes and is based largely on information received from the New York State Police.  Regardless of any statements or photographs regarding potential evidence presented or accusations alleged, the reader is reminded that all suspects and arrested persons are innocent unless proven guilty in a court of law.  At the time of this posting no additional information is available.]
Niagara County Man Charged with Driving Drunk with Child in Car
A Niagara County man is under arrest after allegedly driving drunk with two children in the car.
State Police were called to Lockport Road in Pendleton, New York at approximately 11:28pm on Sunday, July 3, 2022 for a report of a driver who appeared to be driving erratically.
According to a written release the NYSP says that members of the State Police located the vehicle reported and stopped the driver on the Lockport Bypass.
The driver was identified as 47-year-old Dale C. Wisniewski of Pendleton, New York.
Police say, "While interviewing Wisniewski, an odor of alcoholic beverage was present. Additionally, Wisniewski had two juveniles in the motor vehicle. Wisniewski was placed under arrest after [allegedly] failing multiple SFSTs and transported to SP Lockport for processing.  Wisniewski recorded a .21% BAC."
In addition to vehicle and traffic infractions, Wisniewski now faces the following charges:
Driving While Intoxicated
Aggravated Driving While Intoxicated
Two counts of Aggravated Driving While Intoxicated with a Child
He is scheduled to answer the charges in court in the future.
16 Things Central New Yorkers Wish Would Make a Comeback
With the announcement of Toys R Us making a comeback in Macy's department stores, we
wanted to know
what else you wish would make a comeback. Here's what you wanted most....
Two Edmeston Women Arrested After Pets Allegedly Left in Trailer
On July 2, 2022 New York State Police arrested two Edmeston (Otsego County) women after several dogs and cats, many of whom need medical care, were allegedly left in a trailer. The Susquehanna SPCA in Cooperstown is assisting with assessment, veterinary care, and possible rehabilitation of the pets.
[EDITOR'S NOTE: There are pictures in this gallery that might be disturbing for some. Viewer discretion is advised.]
LOOK: Food history from the year you were born
From product innovations to major recalls,
Stacker
researched what happened in food history every year since 1921, according to news and government sources.