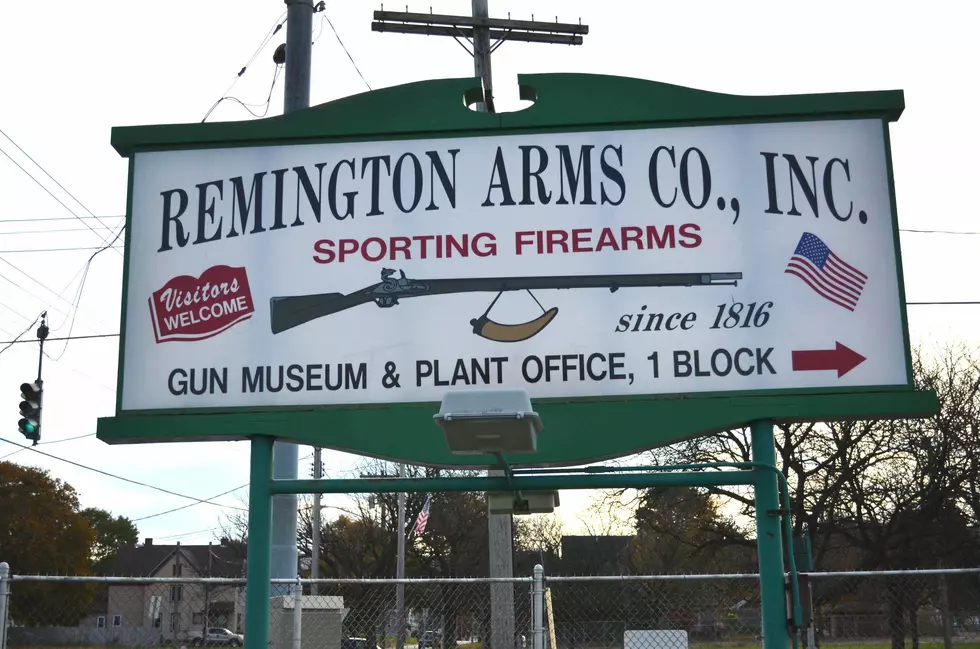 Remington Arms Emerges From Chapter 11 Bankruptcy
(photo by Bill Keeler / WIBX)
Remington Outdoor Company has emerged from Chapter 11 bankruptcy after successfully implementing its reorganization plan.
The plan provides a restructuring of the company and converts over $775 million of  Remington's debt into equity.
"It is morning in Remington country," said Anthony Acitelli, Chief Executive Officer of Remington.  Acitelli continued, "We are excited about the future – producing quality products, serving our customers, and providing good jobs for our employees."
The Remington Arms plant in Ilion employs over 800 people.