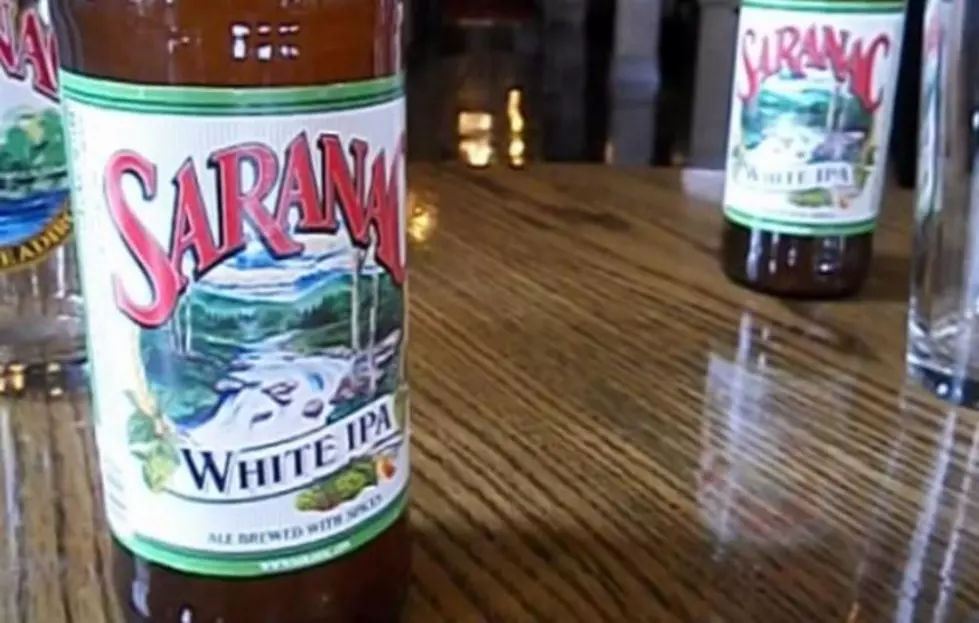 Saranac Introducing New Beer Flavors Starting With White IPA
Utica, NY (WIBX) - Move over Utica Club, there's a new favorite beer in town! ... OK, maybe that's over reaching a bit, but F.X. Matt Brewery, the company responsible for one of the most popular beers on the market, is introducing another unique craft beer.
Meet the new, Saranac White IPA. "Now, the Saranac White IPA is actually what we call a hybrid beer. Now, what that means is we've taken two different styles and we've started from the beginning when we first initially put the beer in the kettle with melding those two styles into one beer, so it's not like we've brewed one beer and brewed another and then put them together. We actually had to come up with a new way of brewing to make a hybrid brew," said Meghan Fraser, the company's spokesperson.
Fraser says brew masters took the hottest beer in the craft category--IPA's--and paired it with another top seller--a Belgian White, to come up with the new flavor. Saranac White IPA uses Citra hops, orange peels, a hint of coriander, wheat malt and oats to form the flavor of a traditional IPA.
Fraser said, "From what we've heard, people tasting it that wouldn't normally drink an IPA, absolutely love it. So, I think what you're seeing is so many people are being inovative and coming up with a lot of different things, so there for, it's hard for you to not find a craft beer that you don't like." She says, the Alstrom Brothers--Jason and Todd--Founders of Beer Advocate, a popular magazine for beer lovers, predicted that in 2012, the word "Belgian" will be used more frequently to talk about beer, then the actual country itself.
But, keep in mind, Saranac's new White IPA is only here for a limited time, unless consumer demand remains high. "Well, if things are going the way that they are going now with this product, we probably will end up brewing much more of it and hopefully it would be available this summer if it does well. You know, when we come out with things like this we see how they do and if they're doing really well, we say, 'well, there's a demand for it so maybe we should keep brewing,' so you might see that this summer. You'll definitely see that Blueberry Blond Ale," she said.
That's right, this summer, Saranac will introduce the Blueberry Blond Ale and the Lemon Grass Ginger. Also, around Valentine's Day, keep your eyes open for the Chocolate Orange beer. And, later in the fall during the brewery's Hop Harvest event, Fraser says the company may include a 4th beer as part of its Hop IPA series. "Which will be kind of like a spicer, you know, holiday warm me up type beers," she said. When it comes to brewing unique and tasty craft beers, Utica is clearly a leader in the industry.
Remember to always drink responsibly when sampling some of the great brew our area has to offer.