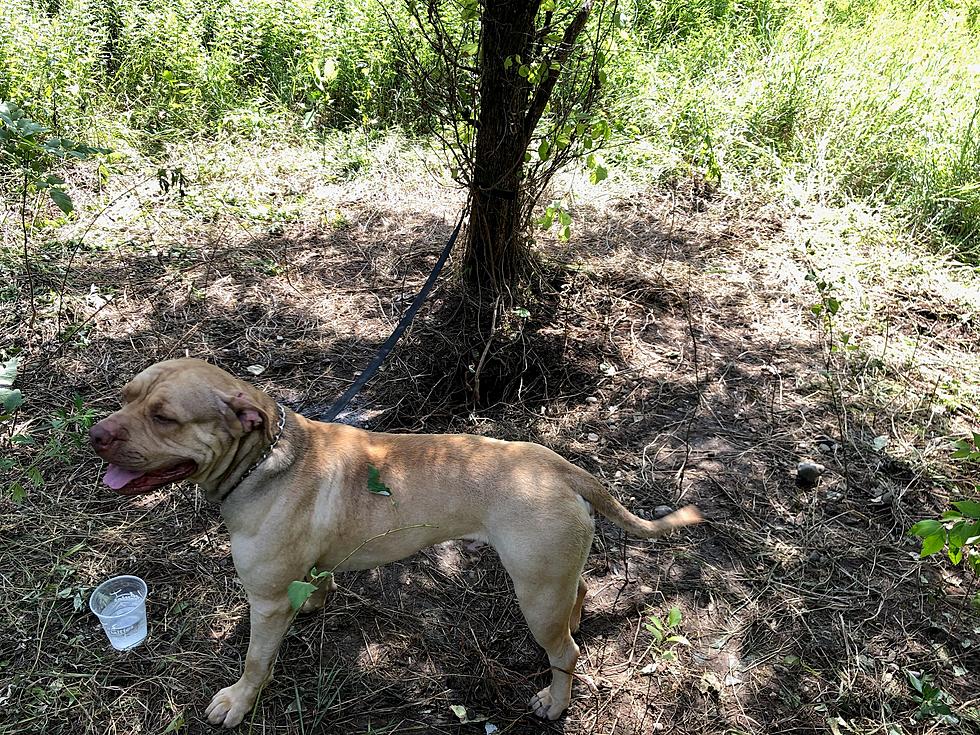 State Police Find Abandoned Dog Tied To A Tree Downstate
Photo Credit -- New York State Police
New York State Police are investigating after finding a dog abandoned and tied to a tree.
Officials say, a New York State DOT crew was preparing to mow near mile marker 50 on Interstate 84 when they heard a dog barking in the woods nearby. The crew came upon a puppy tied to a tree with signs of neglect.
Troopers responded to the scene and are being assisted by The East Fishkill Dog Warden, East Fishkill Police Department, and the Dutchess County Society for the Prevention of Cruelty to Animals to try and get to the bottom of the situation.
The dog is recovering and is being cared for, but police are actively trying to gather information on the history of the dog and its owner. If you have ANY information or have seen the dog before, you are asked to contact State Police at (845) 677-7300. Use case reference number SJS# 9050766.
Below is an image of the roadway near where the dog was found.