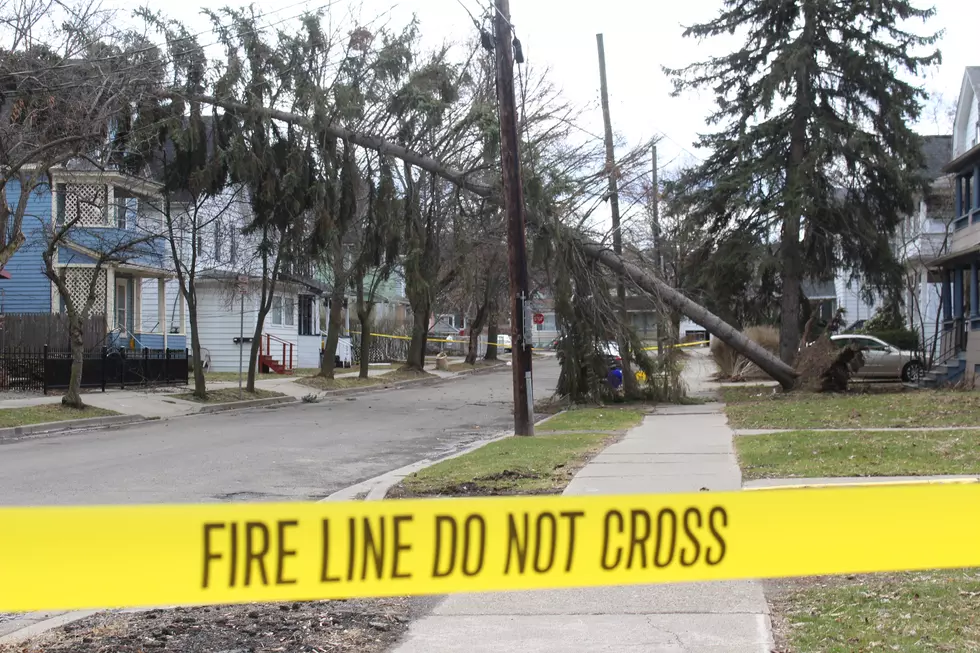 Strong Winds Take Down Trees, Power Lines Across Twin Tiers
Photo: Bob Joseph/WNBF News
Powerful wind gusts knocked out electric service and caused widespread damage in New York and Pennsylvania.
Streets on Binghamton's West Side and South Side were closed Wednesday afternoon after large trees were blown down, taking power lines with them.
A tall tree at 9 Arthur Avenue fell across power lines around 1:15 p.m. Police and fire units were dispatched to keep people away from energized wires.
A similar incident occurred around the same time on Macon Street just off Conklin Avenue. A tree blocked the roadway after it took down power lines.
Several trees came down along Old Route 17 near Deer Lake Road in the town of Windsor. A tree and wires fell onto a residence on Sherry Lipe Road in Newark Valley.
Around 3 p.m., NYSEG reported nearly 27,000 customers in its upstate New York service area were without electricity, 985 customers in Tioga County and 211 customers in Broome County had no power.
Utility officials had moved to position repair crews Tuesday when weather forecasters warned that strong winds were expected to cause significant problems.
The National Weather Service reported wind gusts as high as 60 miles per hour in Broome County Wednesday afternoon.