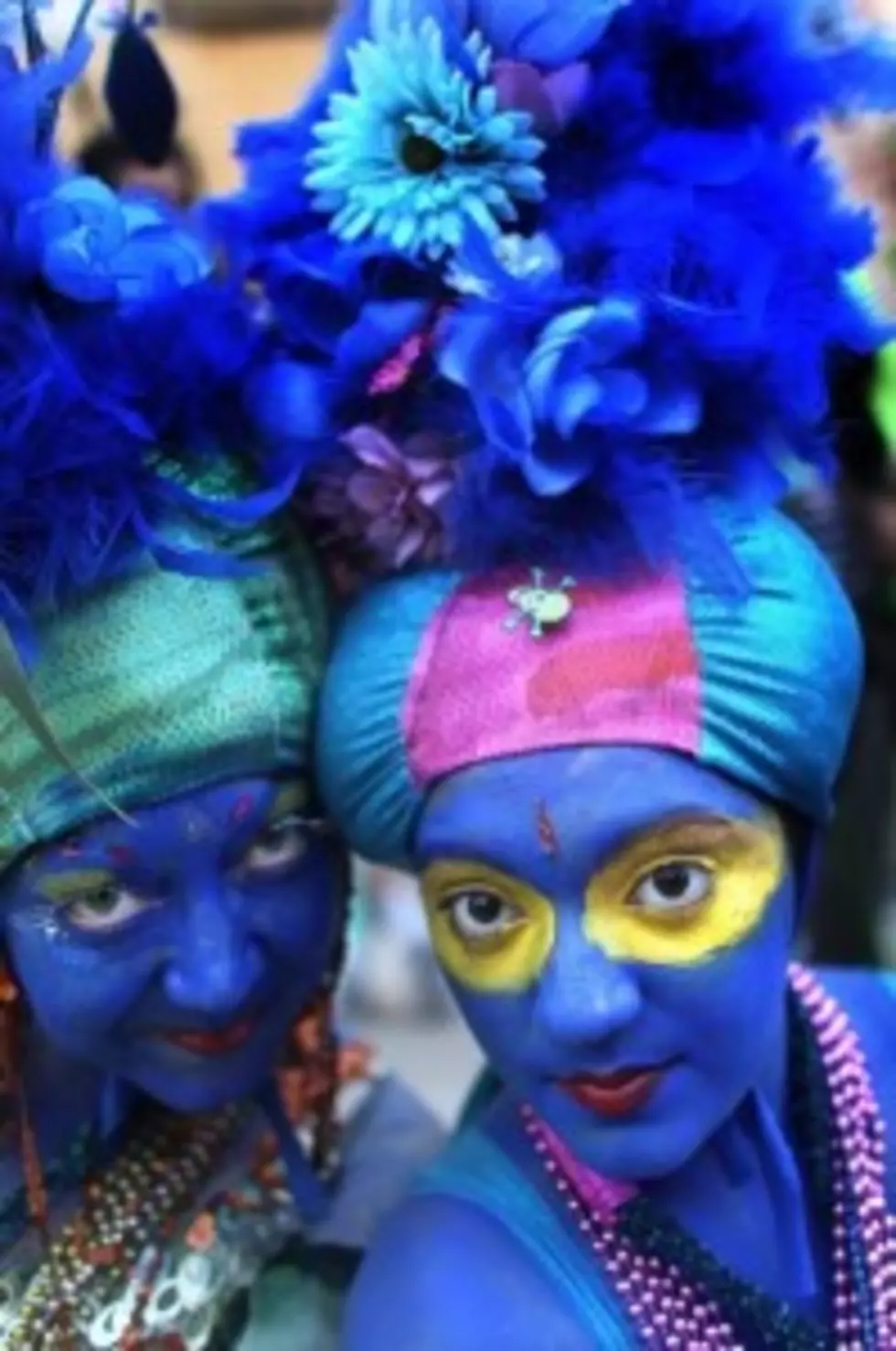 "The Party, Mardi Gras Remix" Hosted By Sculpture Space
Utica, NY (WIBX) - This Saturday night promises a double header celebration at the Radisson Hotel in downtown Utica. Sculpture Space is not only marking its 35th year of bringing Artists from across the globe to the area for its Artists-in-Residence Program, but the non-profit group is also celebrating the 11th year of bringing Mardi Gras to Utica. "Everybody is busy decorating and polishing the final details of our big Mardi Gras remix party," said Sydney Waller, Executive Director, Sculpture Space.
Waller said this year's event themed, "The Party, Mardi Gras Remix" has evolved through the years, but added that it's still a major fundraiser to allow Sculpture Space to continue its work in the community. She said, "The funds that are generated by the party will support our program, which brings Artists from around the world to Utica, and then afterwards sends them back as ambassadors of our area, to countries throughout the world." She added that, while here, the Artists also take part in many community outreach campaigns throughout the County.
Some of the highlights Mardi Gras revelers can expect this year include, live music from Captain Squeeze & the Zydeco Moshers, who Waller said are back by popular demand, the Catskill Puppet Theatre will present towering dancing marionettes and  a live auction. Also, Waller said one new addition will be a performance from Danceography, a local 20 member dance group who will be performer during Queen Kathy's coronation procession.
What: "The Party, Mardi Gras Remix"
When: Saturday, February 26, 2011 -- 7:00 p.m. to 11:30 p.m.
Where: Radisson Hotel, Utica Centre Ballroom
VIP Pre-Party with Silent Auction: 6:00 p.m. to 7:00 pm for an additional charge of $20.
For more information, including purchasing tickets, contact Sculpture Space at (315) 724-8381. Tickets can also be purchased by going to, www.ticketderby.com/sculpturespace. Sculpture Space is the only Artist-in-Residence Program of its kind in North America.