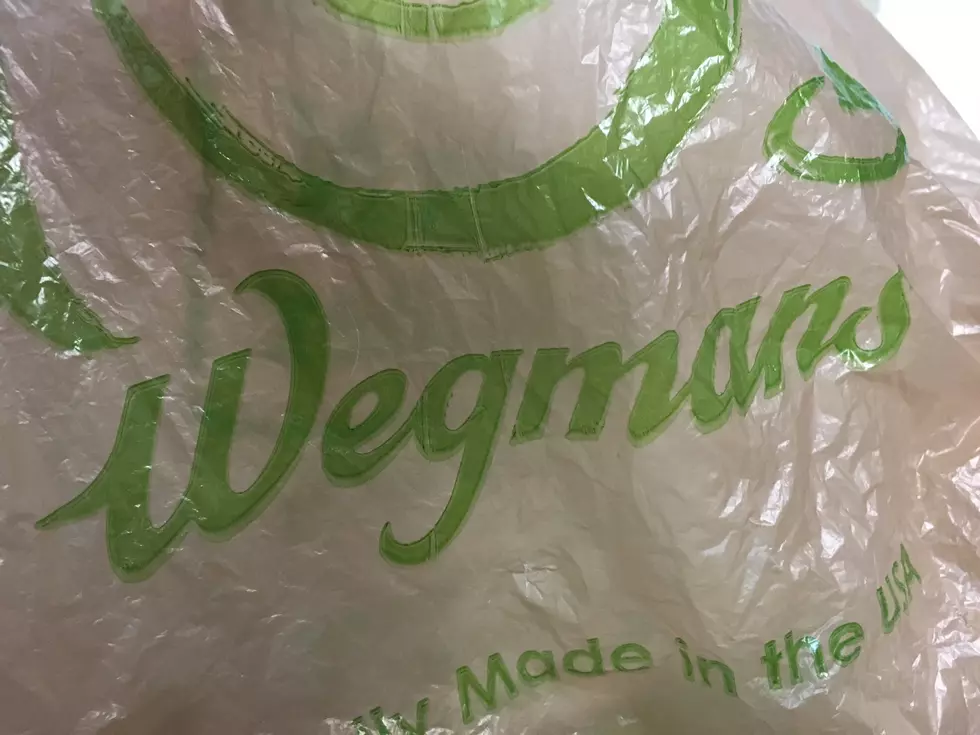 Wegmans Opposes Cuomo's Statewide Plastic Bag Ban
Photo: Bob Joseph/WNBF News
Wegmans, which operates nearly four dozen stores across New York, is not supporting Governor Cuomo's proposed ban on single-use plastic bags.
Representatives of the Rochester-based supermarket chain are warning about possible unintended consequences of such a move.
Cuomo said his plan to prohibit the use of carryout bags would take effect in January if it was approved by lawmakers.
Jason Wadsworth, Wegmans manager of sustainability, said the proposal likely would lead to an increase in the use of paper bags.
In a statement, Wadsworth said Wegmans knows "from experience that it's possible to reduce the use of single-use plastic bags by educating customers about reusable bags."
Wegmans also has reminded customers to bring plastic bags back to the store for recycling.
The company statement noted paper bags are heavier and take up more space. It pointed out that it takes seven tractor-trailers to transport the same number of paper bags as plastic bags carried by a single tractor-trailer.