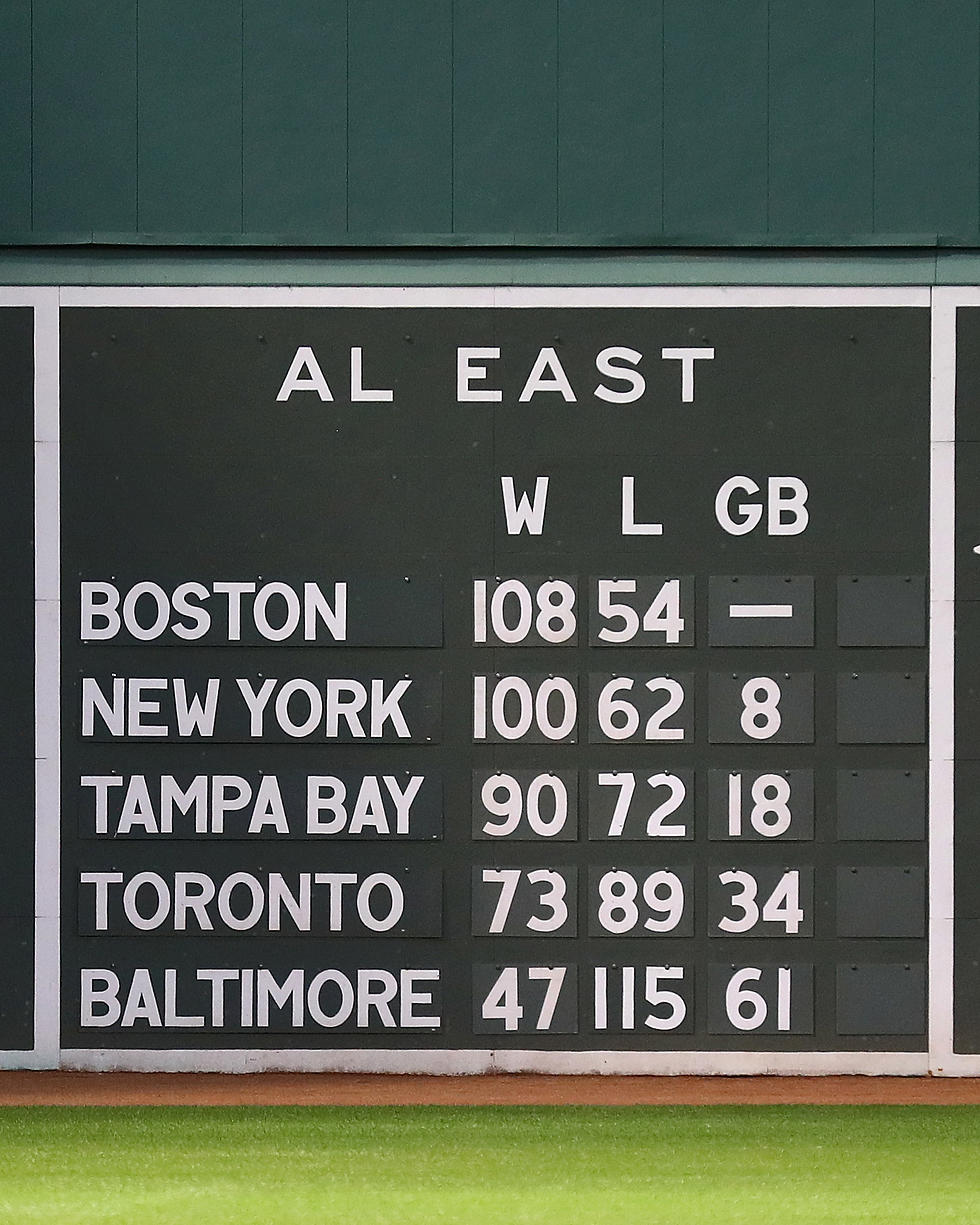 Yankees end 2018 with 100 wins, host Wild Card Game Wednesday
BOSTON, MA - SEPTEMBER 30: The Green Monster displays the final reagular season standings after the game between the Boston Red Sox and the New York Yankees at Fenway Park on September 30, 2018 in Boston, Massachusetts. (Photo by Omar Rawlings/Getty Images)
If you told most baseball fans that the New York Yankees would end the 2018 regular season at 100-62, you'd likely bet they'd be a lock to win the division.
The Boston Red Sox had an incredible 108-54 regular season to take home the AL East crown and now both enter the postseason looking for the bigger prize, a World Series championship.
The two teams played out the regular season this weekend with Yankees taking 2-of-3. Friday's win gave the Yanks the top Wild Card and the Sox had all but locked up the division weeks ago. Boston won the regular season finale 10-2 on Sunday. From here, the Yanks can only hope to be in Boston again in a few days.
The Yankees and Oakland A's will play in the AL's one game Wild Card on Wednesday night. The winner heads to Fenway Park to take on the Red Sox in the AL Divisional Series.
Starters for Wednesday night's Wild Card have not yet been announced.