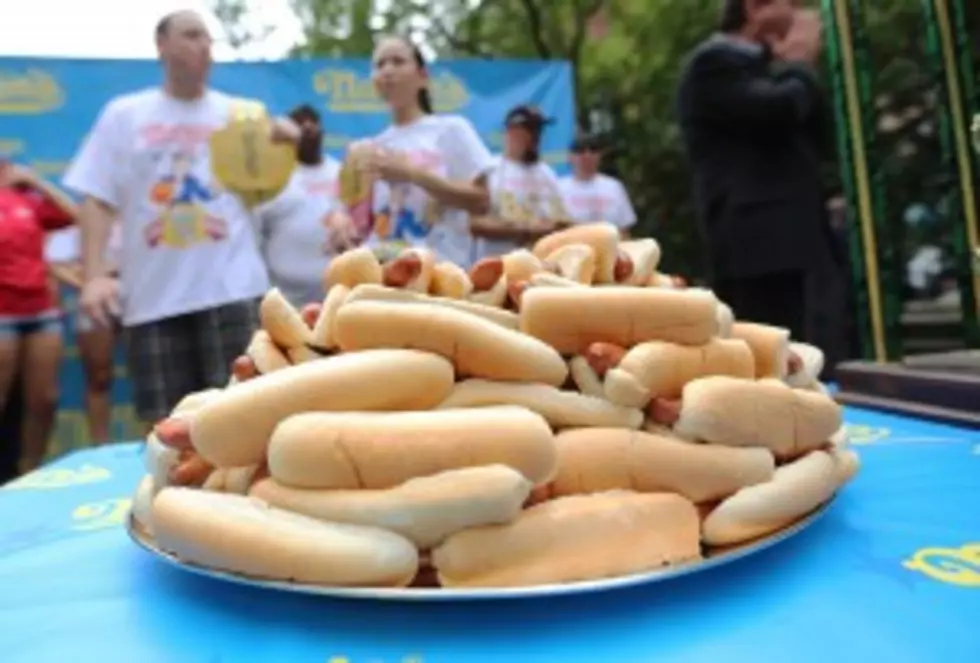 Annual July 4th Hot Dog Eating Contest
Mario Tama, Getty Images
NEW YORK (AP) — A seven-time hot dog-eating champion and a two-time female champ will defend their titles at the annual hot dog eating contest on Coney Island.
Thirteen women and 17 men will compete Friday before a crowd of about 30,000 spectators and a TV audience of about one million.
Joey Chestnut hopes to put away his competition by downing 70 hot dogs in 10 minutes. Matt Stonie, who finished second last year, will be back for another try at the top spot.
Women's hot dog-eating champion Sonya "The Black Widow" Thomas will try to eat more than 45 hot dogs to defend her title against Miki Sudo.
At a weigh-in on Thursday, each of the top competitors said they were fasting in preparation for the contest.