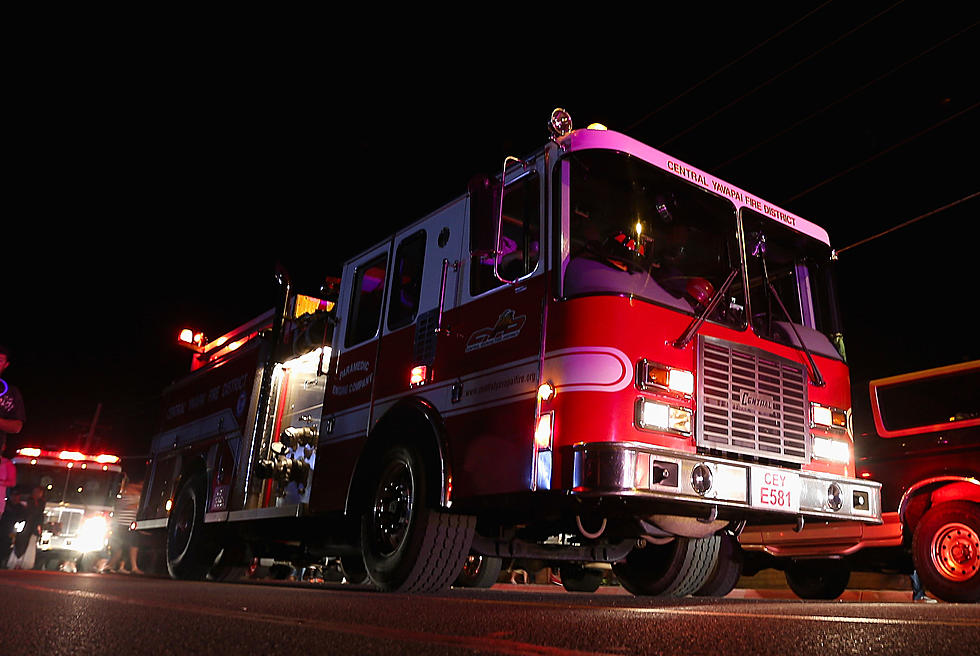 Boy, 7, Dies In Upstate New York House Fire
Photo Credit - Christian Petersen / Getty Images
WAPPINGER, N.Y. (AP) — State police say a 7-year-old boy has died in a fire that destroyed a house in upstate New York.
Troopers arrived at the burning home in the Dutchess County town of Wappinger shortly after a 911 call at 5:22 a.m. Friday and were told a child was inside. Police say officers went in without protective gear but couldn't find the child because of flames and smoke. Fire personnel used a ladder to enter a bedroom window and found the unconscious child.
The boy, identified as Sean Burlingame, was taken to a hospital where he was pronounced dead. The other five people in the house were able to escape before the arrival of emergency personnel.
A trooper was treated for smoke inhalation. The cause of the fire is under investigation.