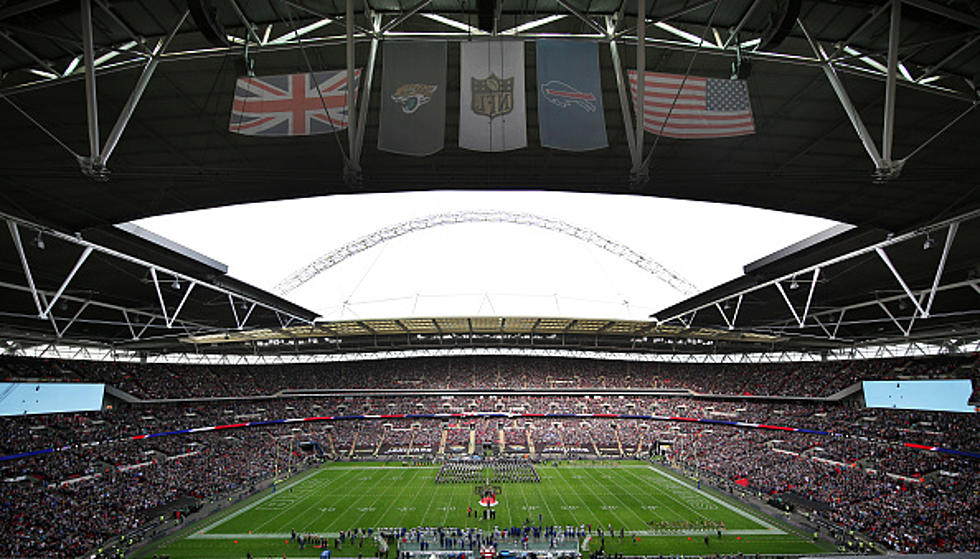 2023 Buffalo Bills Game Date Has Apparently Leaked
Getty Images
The 2023 NFL Draft is over, which means that the only thing to look forward to for the off-season is the 2023 schedule release.
The 2023 schedule should be released in full by next Thursday, May 11th, which is what ESPN's Adam Schefter reported a few days ago. That means we should know everything about the Buffalo Bills schedule by that date, although leaks always happen before the official schedule is debuted.

We may have already had the first Bills schedule leak today. It's their game that will be played in London.
Normally, the international games are announced before the official schedule gets released. The Bills will be taking part in the international games in 2023, as they will be playing one of their home games in London. That announcement was made earlier in the off-season.
It looks like that London game will be played on October 8th at Tottenham Hotspur Stadium, as a Twitter user said that the Tottenham Hotspur events on Google lists the Bills playing there at 2:30 pm London time. The Tennessee Titans play the following Sunday on October 15th.
The London games are usually played in October, so this would line up with that. This would be week 5 and the Bills would likely have a bye week in week 6, which would be the weekend of October 15th.
We don't yet know who the Bills will be playing in that London game but it's a safe bet that it will be the Jacksonville Jaguars or Las Vegas Raiders, with a wild card being the New York Giants.
I wouldn't be surprised at all if the Jags play two games there -- one of their own home games, which they always do, and then their game at the Bills.
Bills Mafia's Wishlist For The New Buffalo Stadium
The Bills are building a new stadium and here is a wishlist from Bills Mafia.
Best Free Agents Signed By The Buffalo Bills
The Buffalo Bills are gearing up for a run at the Super Bowl next season and some big-time free agents are already reaching out to the Bills looking to join the team. Check out some of the best free agents the Bills have signed in the past.
22 Famous Buffalo Sports Phrases Every Die-Hard Bills and Sabres Fan Knows
Being a sports fan in Buffalo is sometimes like knowing a different language. Here are 22 of our favorite Buffalo sports phrases you already know if you're a huge fan! And if you're new here, here's how to catch up.