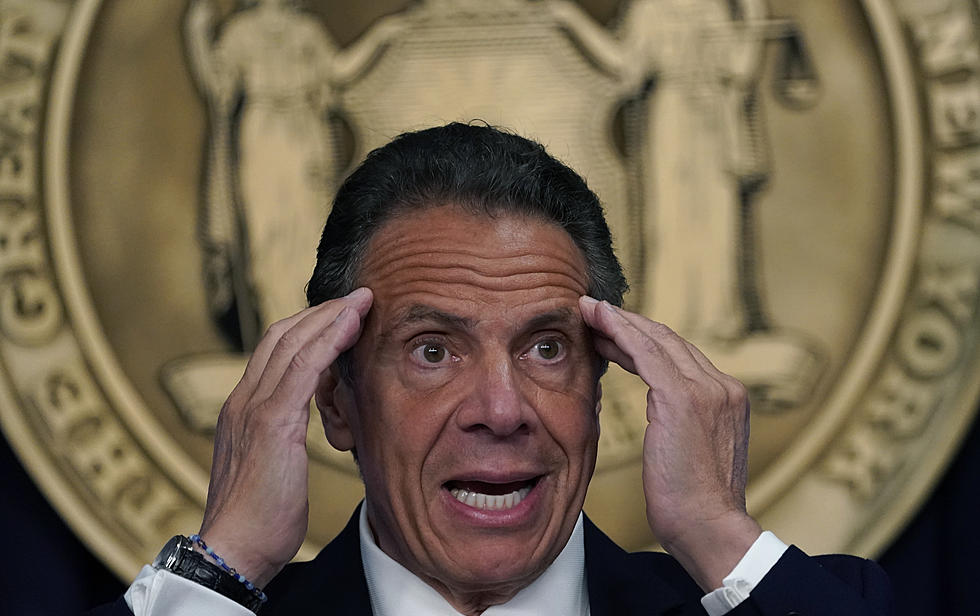 Cuomo Says He Is Open To Running Again, Despite Resignation
Getty Images
NEW YORK (AP) — Former New York Gov. Andrew Cuomo is dangling the possibility he may run for his former job just six months after he resigned amid sexual harassment allegations.
Cuomo gave a campaign-style speech Thursday to a friendly audience of about 100 people in the Bronx.
Asked afterward if he would run for office, Cuomo told reporters he is "open to all options."
He wouldn't say whether he was thinking about challenging Gov. Kathy Hochul, his former lieutenant governor and successor.
But he ripped the state's current governance during his speech and said there's enough time to get on the ballot in the general election.
Here Are The 23 Funniest Governor Andrew Cuomo Memes on the Internet
On Tuesday, August 10 Governor Andrew Cuomo gave his two week notice to the people of New York. He announced that in light of sexual harassment allegations and a scathing report on the topic from New York Attorney General Letitia James, he would be resigning effective Tuesday, August 24.
From the moment those words were uttered from his mouth, the memes began to fly. We were there to catch them.
Splash Into Summer at New LEGOLAND Water Park
Splash into Summer at the new water playground at LEGOLAND New York. Build and race a LEGO boat, splash on a water slide, and be doused by a giant water bucket when the playground opens this summer.