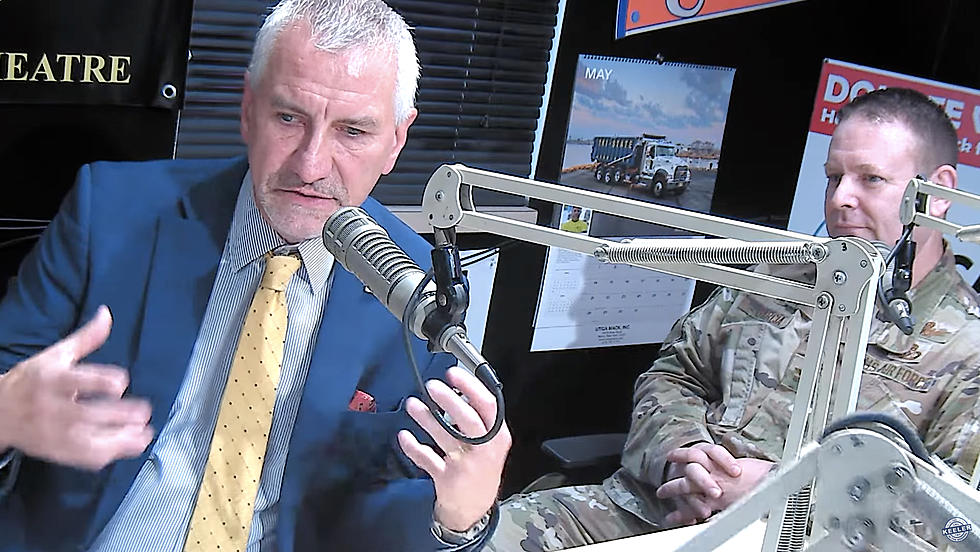 Cutting Edge Quantum Research Targets Albany, Rome, Syracuse Corridor
Michael Hayduk_Fred Garcia. Photo by Bill Keeler / WIBX
When it comes to Quantum Computing and Quantum research, all roads come back to the Air Force Research Laboratory (AFRL) in Rome. That's according to Dr. Michael Hayduk, Deputy Director of the AFRL and Col. Fred Garcia II, who appeared this week on WIBX's Keeler in the Morning Show.
Hayduk and Garcia talked about the realities of Quantum computing and the cutting edge research that's being conducted in Rome at the Griffiss Business and Technology Park. Hayduk said it's also important to keep people's expectations at a realistic level, in that people are not going to be going out and buying a Quantum personal computer anytime soon.
Both Hayduk and Garcia commented on the amazing cooperation with local government officials that help make the balance of the military and civilian workforce that exists at Rome Labs. Garcia said the synergy between local officials including Rome Mayor Jackie Izzo and Oneida County Executive Anthony Picente is not something that is seen at other military installations around the country. Garcia said what's happening here, is special and unique.
"The Information Directorate (RI) is the Air Force's and nation's premier research organization for Command, Control, Communications, Computers, and Intelligence (C4I) and Cyber technologies. The directorate explores, prototypes, and demonstrates high-impact, affordable and game-changing technologies. These technologies transform data into information and subsequently knowledge for decision makers to command and control forces. This knowledge gives our air, space and cyberspace forces the competitive advantage needed to protect and defend the nation."
The mission at Rome Labs: "To explore, prototype, and demonstrate high-impact, game changing technologies that enable the Air Force and Nation to maintain its superior technical advantage."
Haduk said the organization is looking forward to the upcoming Quantum Conference that will bring interested parties from around the world to Rome at the end of June. He added that dozens of students from around the country will join the summer student program at the Griffiss Institute this summer.
Listen to the complete interview below.