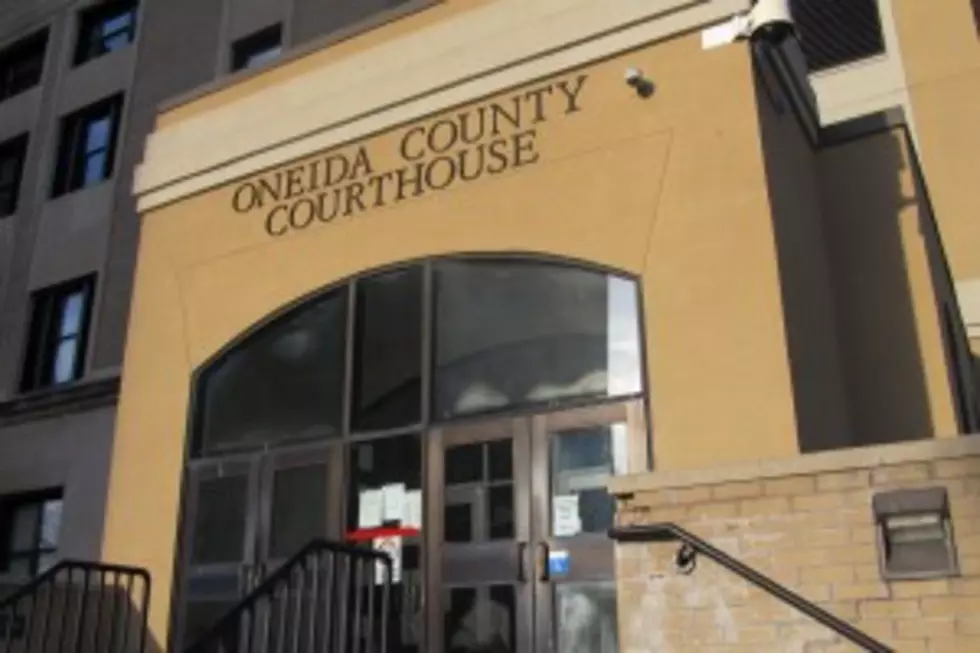 Damage Caused To Oneida County Courthouse, Police Asking For Public's Help
Townsquare Media
The Oneida County Sheriff's Office is asking for your help identifying a suspect wanted for causing damage to the Oneida County Courthouse.
Local Police and Fire Departments responded to a fire alarm being pulled at the courthouse around 12:43 a.m. on July 5.
The Sheriff's Office says the initial investigation has found that an unknown black man wearing a blue shirt and light colored shorts was seen damaging parking gate arms and setting fire to material attached to the main public entrance to the courthouse.
Damage to the courthouse doors was not major and repairs are being made.
Anyone with information about the damage or the suspect is asked to contact Sgt. Thomas Pietruch at 315-765-2737.