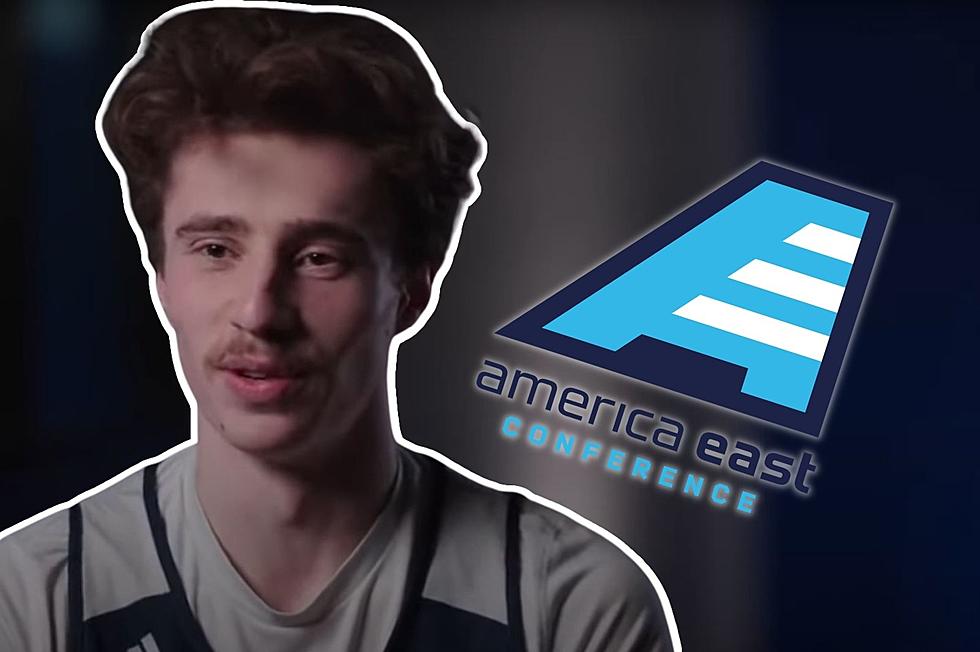 March Madness Star Transfers To New Binghamton University Conference Rival
ESPN via Youtube
If you were watching the men's college basketball tournament in March, you know there were a lot of exciting things to watch on the court. Coach K's final run in the tournament comes up short as Duke fell to North Carolina in the Final Four by an 81-77 score.

North Carolina advances and blows the biggest halftime lead in the history of the men's finals as Kansas comes back from 15 down to win the title by a 72-69 score. I think that the biggest talk of the tournament that caught EVERYONE'S attention was the run by St. Peters.
The #15 seed Peacocks began their improbable run by defeating the #2 seed Kentucky Wildcats in the opening round. They proved it was no fluke by defeating Murray State and then they advanced to the Elite Eight by bouncing the #3 Purdue Boilermakers.
Their magical March Madness Cinderella run came to an end at the hands of the Tar Heels but what a trip it was. Two stars emerged for the Peacocks, head coach Shaheen Holloway and the mustached man, Doug Edert.
Seton Hall's New Head Coach Shaheen Holloway
Coach Holloway went back to Seton Hall, where he was a four-year standout from 1996 to 2000. He lead the team to the Sweet 16 in 2000 and was inducted into the school's Hall of Fame in 2012.
The bigger story is Doug Erdert,  the 6"2' guard with the mustache that " helped give him power." It was only supposed to be temporary but after helping St. Peters become the first #15 seed to make it to the Elite Eight, he decided to keep it.
Doug Edert Transfers To Bryant University
After the season was over, Edert entered the transfer portal and decided to join the Bryant University Bulldogs and that is BIG news for Binghamton.
Why does that matter to us? If you haven't heard, Bryant University has become the newest member of the  America East Conference. It became official on April 2nd and that means that Edert will be coming to our area.
The Bearcats and the Bulldogs will tangle twice a year and that means that Edert will be bringing his mustache (and his magical powers) to the Events Center at least once next season. Good luck Dougie Buckets and we'll see you next season.
Maybe we can convince him to eat a spiedie sandwich while he's here...
St. Peters becoming the first #15 seed to make it to the Elite Eight is BIG but here are 10 of the biggest underdog victories in NCAA March Madness history.
LOOK: Biggest underdog victories in March Madness
Every spring, legions of sports fans turn their attention to college basketball when
March Madness
takes the national spotlight. Using aggregated Associated Press data, BestOdds has come up with 10 of the biggest—and most unlikely—underdog wins in March Madness history.