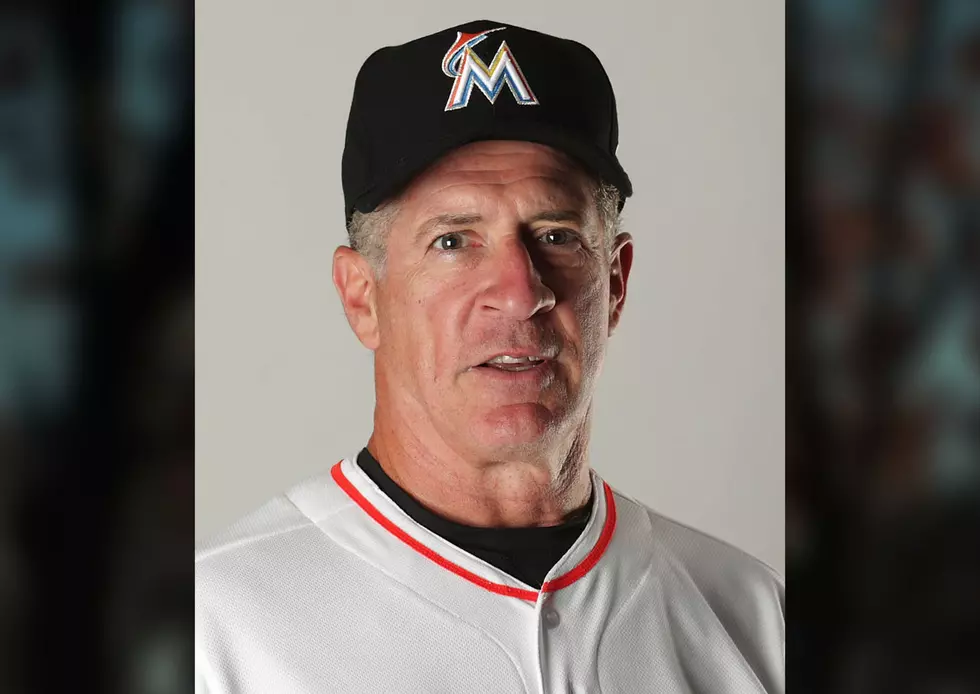 Former World Series Champ Honed Skills In Upstate NY, Remembers Utica
Getty Imags
Long before winning a World Series championship as a Minnesota Twin, Mike Pagliarulo learned what it meant to be a professional baseball player in Oneonta, New York.
Fresh off of playing 70 games for Division-I college ball for the University of Miami Hurricanes in South Florida, a season that included the team's participation in the College World Seies tournament, Pagliarulo was ready to give pro ball a shot.  Selected  by the New York Yankees in the sixth-round of the 1981 MLB amatuer draft, the New Englander was in for a bit of culture shock when reporting for duty.
For Pagliarulo, getting around campus and its 14,000 students became manageable.  Afterall, the future MLB third baseman came from surbuban Boston (Medford,MA population 60,000).  Crowds and traffic didn't phase him.
After two seasons in sunny Miami, Pagliarulo was dispatched by the Yankees to their Short-Season A club in Upstate New York.  170 miles north of the Bronx, in the Catskill Mountains, along the Susquehanna River is the City of Oneonta. Otsego County's most populated municipality (in 1981 population 10,000), over in Neahwa Park was where prospects worked on their game, all the while dreaming of a future address of Yankee Stadium.

As the second week of June was crossed off the calendar in 1981, Yankees draft picks and free agents made their way to Oneonta, and searched for their locker in the clubhouse at Damaschke Field.  The 3,700 seat ballpark oozes history.  Long before Pagliarulo and his soon-to-be teammates stepped up to the plate and took their first batting practice session, greatness had already cast shadows in the batter's box.
Hall of Famers Babe Ruth and Rogers Hornsby took whacks at pitches from that very spot, years earlier during exhibition games.
Little did Pagliarulo know at the time of his arrival to Oneonta, located just 25 miles from the National Baseball Hall of Fame and Museum in Cooperstown, in three years he would get 'the call' to the "House that Ruth Built".
"Coming from Miami, (Oneonta) was a bit of a change for me", said Pagliarulo during a recent phone conversation from his home in Middlesex County, Massachusetts.  "I was impressed with the players the Yankees sent. Most of them were right out of college. Scott Bradley (University of North Carolina) and Keith Smith, who had been with the team for three seasons really impressed me."
Looking back to his career that began more than four decades back, amazingly, Pagliarulo easily remembers names and events of his rookie campaign.  His manager was Art Mazmanian, and stirs a quick response.
"Art was a high energy guy that wanted to win. And, he pretty much did. As managers go,  Art was fair, and intense.  If you made a mistake in the field, Art would say something to you right away, be constructive, and that would be the end of it."
The 1981 season for Pagliarulo and teammates playing in the New York-Pennsylvania League was different than in any previous season.  MLB players went on strike and the season would be disrupted from June 12th to August 10th. The split season offered more attention to the minor leagues than ever before. Yankees Owner George Steinberenner made the drive up from the "Big Apple" to see how his investments were progressing in Oneonta during the strike.
"I remember some of the Yankees' coaches visiting us. Joe Pepitone joined us, and helped us on our hitting," remembers Pagliarulo.
Pagliarulo looks back at his time in Oneonta as a small town that allowed he and his teammates to decompress from life on big campuses.  Oneonta is where Pagliarulo proudly tells of learning how to fish.  One bus trip returning from playing in Western New York against the Jamestown Expos (550 miles round trip), Pagliarulo recalls pulling into Damaschke Field's parking lot at about 4:00 a.m. He and teammate Gary Kempton, a rookie in Oneonta that would have just two more minor league seasons for the Yankees before being out of the game for good, went fishing right after they got off the bus.
When bringing up Oneonta to Pagliarulo, who would go on to play in parts of six of his 11 MLB seasons in the Bronx, he, like so many others through the years, praise team ownership from that era.  For the 32-year run that the Yankees had Oneonta as an affiliate, Same Nader was the principal owner of the club.  His son John Nader would act act general manager for many of those years.
"Nader was very involved, and invested with the team. There was no baloney about him. (Sam Nader) represented the Yankees well," explains Pagliarulo, who played for the Twins in 1991, when he and his teammates defeated the Atlanta Braves to win the World Series.
As for road stories for the 1981 season, the City of Utica, New York (115 miles round-trip bus ride) stands out for Pagliarulo.
"I remember a fight we had with them", said Pagliarulo of playing against the Utica Blue Sox. " The locker rooms at their place (Murnane Field) weren't that great. They didn't feel safe.  During a game there, I'm playing third. A ball is hit in my direction, and I dive for the ball. In the middle of the game, as I dove for the ball my hat falls off. The money I kept in it went flying around the infield. Our shortstop Jim D'Aloia couldn't believe what he saw, as he helped pick up my money in the dirt."
Feeling it was safer to keep his money on his person, in his hat, and not in the visitors locker room in Utica, Oneonta offered culture shock at several times during the 70-game NY-P schedule for Pagliarulo.  While playing for University of Miami, Pagliarulo fondly remembers he and his teammates flying to all road games.  As a Class-A Short season Yankee hopeful, bus rides were the norm.
"I remember us (team bus) hitting a few deer along the highways we traveled," offers Pagliarulo, who was in Cooperstown last July to see his two Twins' friends Jim Kaat and Tony Oliva be inducted into the Hall of Fame.
Pagliarulo, now in his second year serving as a special assistant to Washington Nationals General Manager Mike Rizzo, and prior to that being the Miami Marlins hitting coach for three seasons, chuckles as he looks back at a time in his career as a player when his first checks totaled $600. monthly.  He sees Oneonta as a great experience that prepared him well for the career that was ahead of him.
When on the road for the Nationals, Pagliarulo tells of how he 'loves seeing the guys' that he began his career with.  Names as Ed Darling, Steve Scafa, and Ed Hughes, for most are just a statistical entry in a reecord book. For Pagliarulo, who ended his playing days in 1995 with the Texas Rangers, his fellow Oneonta teammates are lifelong friends - just like that small Upstate New York city that welcomed him 42 years ago.
Don Laible is a freelance sportswriter from the Mohawk Valley, now living in Florida. He has reported on professional baseball and hockey for print, radio, and on the web since the 1980's. His columns are featured weekly at WIBX950.com. Don can be contacted via email at Don@icechipsdiamonddust.com. 
Top 10 Local News Stories of 2021
As 2021 comes to an end, here are the Top 10 local news stories of the year.
Top 5 Local Sports Stories Of 2021
There were many local sports stories that highlighted 2021, including a couple of firsts. Here are a look at the Top Five, along with a bonus story.
Fox Host Failla Reaches USA from WIBX Studio in Utica
The host of Fox Across America with Jimmy Failla which airs coast to coast and on WIBX 950 and 106.9 FM weekdays from noon 'til 3, was in Utica this past weekend. Jimmy Failla sat in on the Keeler in the Morning Show on Friday morning December 3, 2021, and then did his national show on FOX News Radio from WIBX's studio.
Failla is a former New York City cab driver turned stand up comic and over the weekend, he performed 4 sell-out shows at Utica's Fat Katz Comedy Club in Washington Mills.
Check out some snap shots from the weekend.
10 Photos That Remind You Just How Much Litter America Produces
10 Photos That Remind You Just How Much Litter and Pollution America Produces