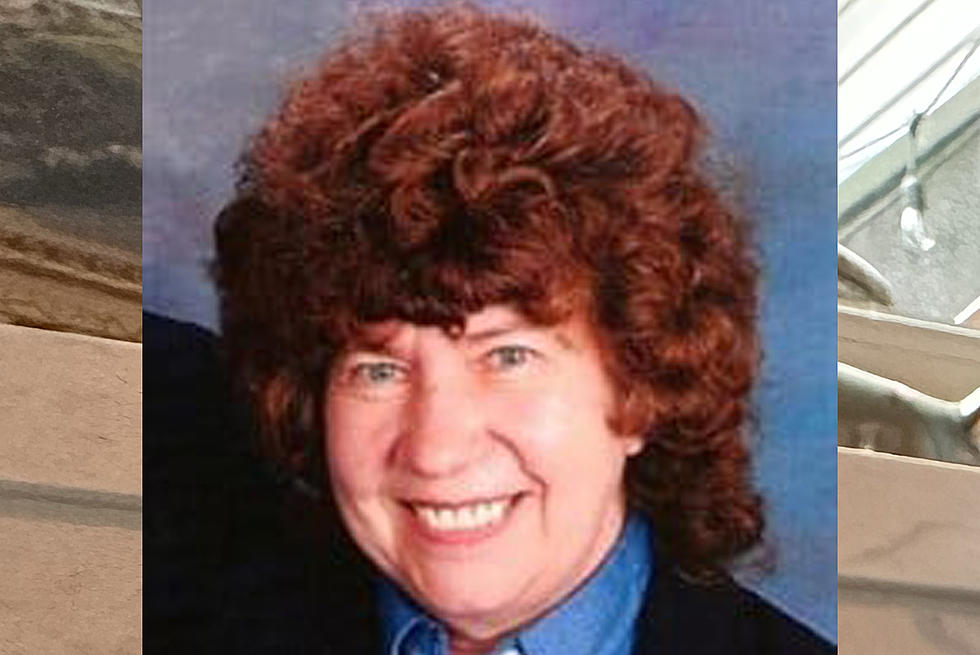 Herkimer County Has Lost a Gem – My Memories of Gerry Elthorp
Geraldine Elthorp Obituary - Applegate-Day & Enea Family Funeral Home - 2023
"Herkimer County has lost a gem." That was how Agriculture advocate Ben Simons described the unexpected death of Jerry Elthorp, who for years ran the Herkimer County Fair with her husband Dick.
Elthorp, who was working The Fair right up until last Friday night, passed away Saturday morning of a sudden illness. "She and her husband Dick ran that fair, it was like a General, they ran that fair with an iron fist, and it was successful," said Simons. "It was their leadership." Dick Elthorp passed away in 2020.
Simons, while best known for his work in agriculture, was well known for announcing the Demolition Derby at the Herkimer County Fair, along with Elthorp. Simons said he was with Elthorp on Friday night and he said she wasn't feeling well. He said he told her to let him cover the Derby and for her to get some rest as he said she didn't look healthy. Simons, emotional on the radio on Thursday, said while he knew she was ill, he had no idea it was going to be the last time he saw her.
Personally, I knew Jerry as someone I would encounter at the fairgrounds. I was once delivering food for Frog Fest and I opened the main gate to drive my car in and as I pulled forward, she came out of the office and said, "Who just opened my locked gate?" When she saw it was me, she made a wise crack and we both laughed. She said I owed her a piece of tomato pie.
I also knew Jerry in a completely different world. In 1986, she was a nurse with Mohawk Valley General Hospital in Ilion. On March 3rd, my brother Dave was killed in a motorcycle accident on Vickerman Hill outside Mohawk. My youngest brother Brian was on the motorcycle and survived. On that warmer than usual Monday afternoon in March, it seemed like the entire village of Mohawk arrived at the hospital as we learned the horrific news. Jerry was there as Brian was brought up into his room with a broken femur. He'd spend several weeks there in the hospital before ultimately being released. Jerry was one of the amazingly caring nurses who was there for my brother and my family during that terrible time. I, along with my family, will never forget the special care she and the other members of the MVGH staff provided to our grieving family.
Today, it's her family that grieves and I'm so sorry for that. I hope that sharing stories like this and paying tribute to her through memories as a very tough, yet kind-hearted wonderful woman - will help her family in some small way, like she helped mine back in 1986.
Watch the video below of Ben Simons paying tribute to Jerry on Thursday.
33 Photos: Utica's Blues Legend Joe Bonamassa Plays Landmark in Syracuse
Arguably one of the world's greatest guitarists, Joe Bonamassa played the Syracuse Landmark Theatre on March 11, 2022. Bonamassa, who grew up in Utica, NY, as Smokin' Joe Bonamassa played in Syracuse, one of his hometown cities. The show was amazing and here are 33 great photos that actually pale in comparison to the amazing sound that came out of the speakers via the guitar of Joe Bonamassa and his amazing band.
KEEP READING: Check out these totally awesome '80s toys
Mind-Boggling 2022 Moments That Felt Like Pranks
We pulled together a list of 11 inexplicable news stories that have already gone viral this year. They might seem like jokes, but we regret to inform you that they were all very much real. Check them out below.
25 True Crime Locations: What Do They Look Like Today?
Below, find out where 25 of the most infamous crimes in history took place — and what the locations are used for today. (If they've been left standing.)