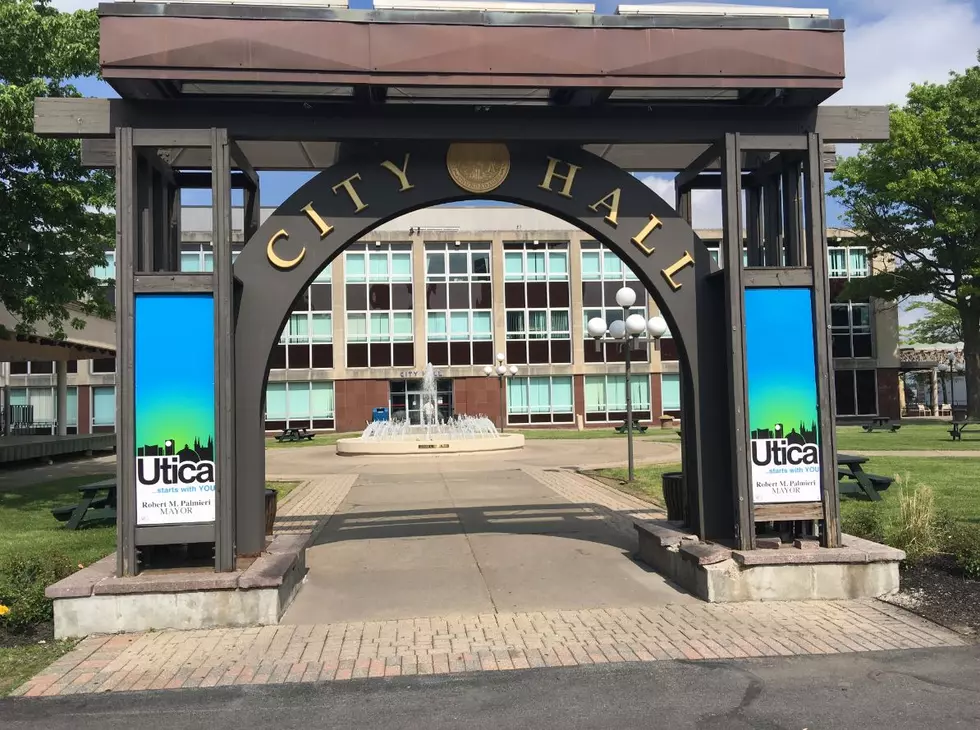 Is A Former Utica Mayor Running For Oneida County Executive?
Jim Rondenelli, WIBX
In this heated political climate, it seems nobody's position is safe. It was the passing of the 2019 Oneida County Budget that inspired one former Mayor of Utica to consider a run for another possible office.
Former Mayor Tim Julian appeared on 'First News with Keeler in the Morning' Thursday to express his displeasure with Oneida County leadership, specifically County Executive, Anthony Picente. Julian initially took to his Facebook page to share his strong opinion.
While on 'First News with Keeler' Julian suggested that he's bored and may feel inspired to run for political office, yet again. He did confirm that he would not be running for Mayor of Utica, "this time," suggesting he hasn't ruled the office out entirely. He seemed to set his sights a little higher.
Julian claims that despite the budget not having a "tax increase," he claims municipalities like Utica, Rome and New Hartford will have to pick up the burden of that. On Facebook Julian writes,
the county has approved a budget with no tax increase. Which sounds great unless you live in Utica, or Rome, or New Hartford or any other municipality that will see their county taxes go up. In Utica's case, 7.75%. Consider we still carry one of the highest sales tax burdens in the state that Oneida County finance director Anthony Carvelli (about 170,000 yearly salary) has been lying about for the past 12 years. Oh yes, Picente said upon taking office he would eliminate that. Oops, must've been too busy.
After summarizing a lot of what he talked about in his Facebook post Bill Keeler of WIBX said, "You allude in your Facebook post that you may be running for something." Julian replied, "I'm getting bored Bill and as such there have been a lot of changes in my life over the last couple years and with that I have the tiger by the tail." He continued, "I do have a desire for public service and there is opportunity." In that moment he referred to his observation of the last election cycle as a contributing factor to that desire.
In one of Keeler's famous "lightning rounds" Julian was asked about a couple of political position prospects. It was when Keeler asked about running for Oneida County Executive Julian answered, "We'll see how things go." When pressed further Julian voiced concern over the fact that many politicians in our area go "unchecked" by running unopposed. Though he did not officially confirm it, Julian suggested strongly that he would be most likely considering some sort of run in early 2019. We of course will keep you informed of when and if we hear anything, "official."
Juian, who recently switched from the Independence to the Republican party, isn't sure which party line he will run on, if he does. When asked Julian informed the morning show that his registration change would not go into effect until after the next election cycle.