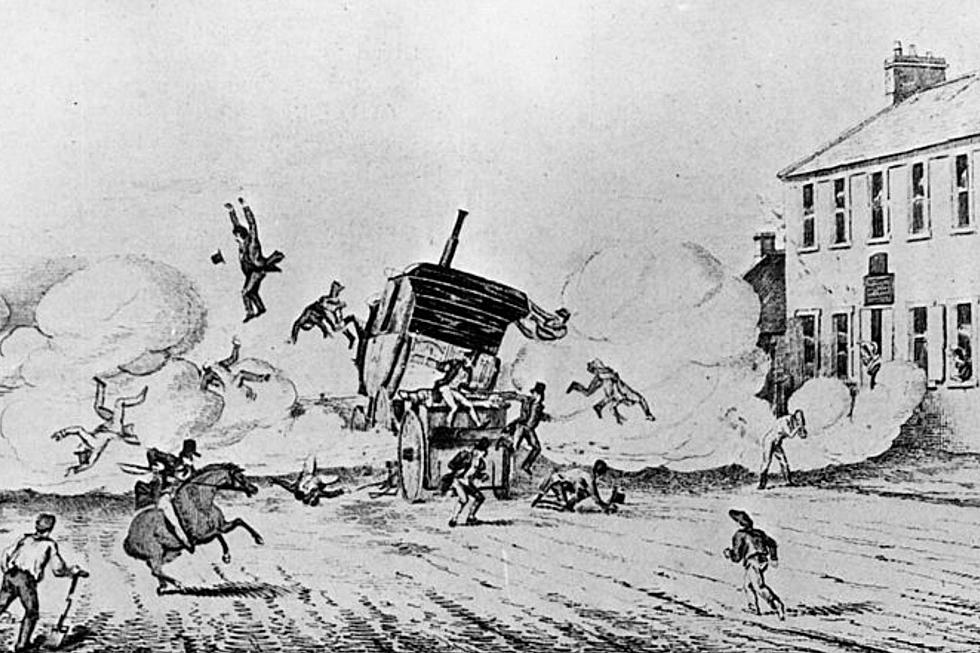 This Day in History: New York Witnessed America's 1st Automobile Death
Getty Images
On September 13th, 1899, New York etched its name into the history books by recording the first-ever automobile-related fatality in America.
On that fateful day, 69-year-old Henry H. Bliss, a realtor, was in the process of deboarding a trolley at 74th Street and Central Park West in New York City when he was struck by one of the city's new, state-of-the-art electric-powered taxicabs.
Bliss struck the ground violently, causing significant injuries to his chest and head. An ambulance transported him to nearby Roosevelt Hospital, but the resident surgeon declared his injuries too grave to perform life-saving procedures.
Bliss succumbed to his injuries the following morning, thus making him the first automobile-related fatality in the United States.
A plaque now commemorates the site of the grisly first at 74th Street and Central Park West:
Here at West 74th Street and Central Park West, Henry H. Bliss dismounted from a streetcar and was struck and knocked unconscious by an automobile on the evening of September 13, 1899. When Mr. Bliss, a New York real estate man, died the next morning from his injuries, he became the first recorded motor vehicle fatality in the Western Hemisphere.
Henry Bliss's great-granddaughter saw the installation of the plaque, which occurred exactly 100 years later, on September 13th, 1999.
Henry Bliss's unfortunate death played a role in the early discussions and efforts to improve road safety and traffic laws in the United States.
25 Amazing Classic Cars Being Auctioned At The Saratoga Automobile Museum
13 Oldest Roads In New York State
Imagine taking a trip down one of 13 of the oldest roads in all of New York State. Where would you travel too?
Here's a look at 13 of the oldest roads in New York State, and when they were built:
20 Classic Cars From 20 Classic Movies
8 Of The Oldest Pizzerias In The United States Come From New York State
Back in 2017,
Thrillist
published a list of the oldest pizzerias from across the country. They were able to research 21 restaurants from coast to coast. Here in New York, we were able to snag 8 of those 21. That's a huge honor and privilege.
Which New York restaurants made the list? Which New York State pizzeria is the oldest? Here are all the New York shoutouts from the list thanks to Thrillist: