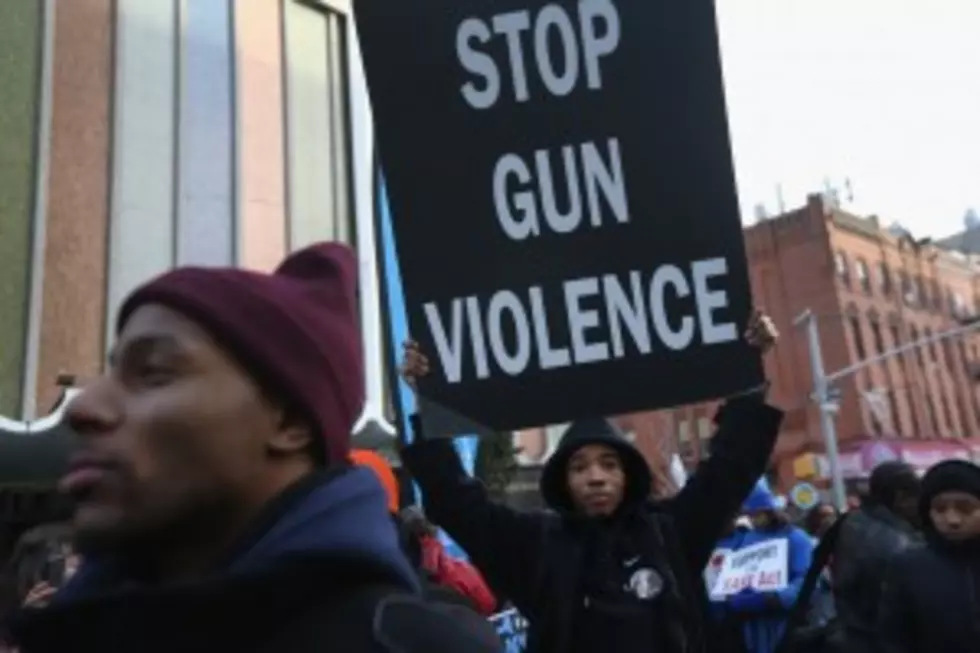 Lawsuit: New York Illegally Accessing Health Records To Revoke Pistol Permits Under NY SAFE Act
John Moore, Getty Images
Are state officials illegally accessing health records to revoke pistol permits from New Yorkers?
That's the crux of a lawsuit filed on behalf of two Empire State gun owners who claim that's what has happened to them after the NY SAFE Act was passed.
Maximillian Tresmond, speaking for the the Tresmond Law Firm, and father, James Tresmond, says they've filed suit over the NY SAFE Act regarding two incidents where guns where taken away from permit holders who were prescribed anti-anxiety medication.
''In one case the client has already had his guns returned because we executed an action against the state [of New York]. In one case the client received a letter from the county saying he had to turn his pistols in and his license was revoked,'' Tresmond said.
How officials knew about the prescriptions is still under investigation, he said.
''We believe it was the state going through HIPAA records,'' Tresmond said.
''From what we understand, the state can access that information, and that is against federal law. We are seeking redress against the SAFE Act,'' he said.
There are numerous clients in the process of getting letters, about 30 across the state, all are registered permit holders, he said.
''Who among us has not been on some type of anti-anxiety medication? Whether it's going into an operating room for a procedure, or a lady who has just had a baby - to relieve postpartum depression - and police officers and state troopers routinely seek this type of medication to relieve the stress of the job. So, if you call all those people, who are on some medication, mentally ill, I guess that's the line. It just doesn't make sense,'' Tresmond said.
''We have two [clients]. One who has already had his gun returned and one who has the potential [for the same outcome]'' he said.
''They're not flocking to us. This a quite an undertaking. Just one or two of these cases takes up a lot of time. You're in and out of court, you're negotiating and getting information against the State of New York is quite a task, a very difficult task,'' he said.
Tresmond says the two separate clients had their permits taken from them based solely on their prescribed medications. Furthermore, there is a stark contrast in the way the NY SAFE Act is being enforced versus the structure of the criminal justice system.
''You have a 14th amendment right to due process, and the fourth amendment is - forget about that - you're privacy has been exposed, as my clients privacy has been exposed throughout the country. But, that's secondary. The first thing they want is to turn those guns in, then you're due process rights start - you have the right to ask for a hearing. In criminal law, you get the hearing first.
''I don't think [these cases] will have that much of an impact. What will have an impact is when people - and their friends and relatives and other people across New York State - realize 'Hey, there's something wrong here,' and contact their legislators, who voted for it.''
Full interview from WIBX First News with Keeler in the Morning: