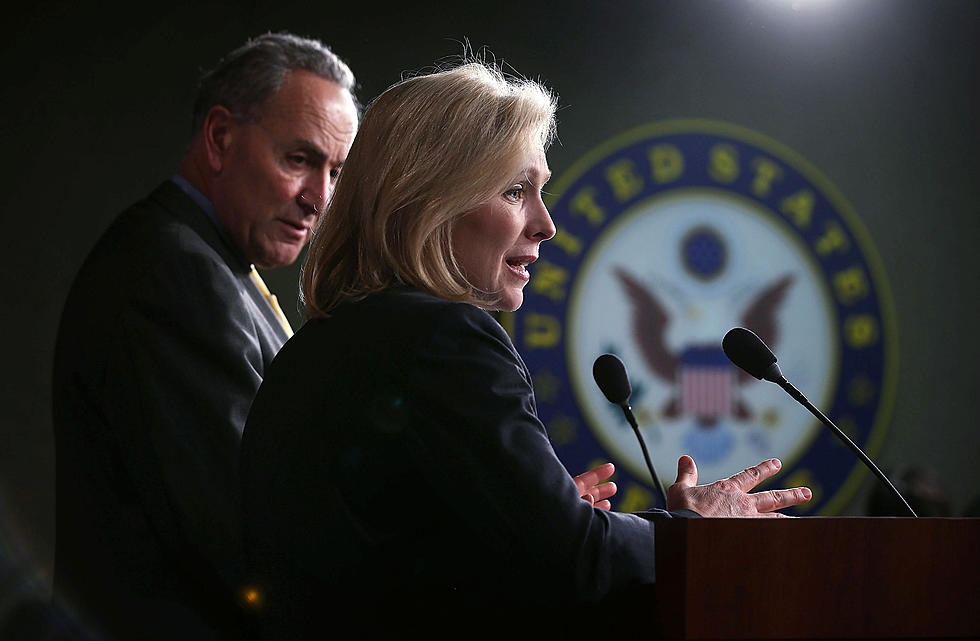 New York Senators Make Rare Joint Visit to Central New York for This Incredible Reason
Alex Wong/Getty Images
Aim High … Fly-Fight-Win!
The Air Force Research Lab welcomed to famous visitors to its headquarters in Rome on Tuesday. Senators Chuck Schumer and Kirsten Gillibrand were on hand for a ceremonial writing of the federal check and ribbon cutting.
WKTV reports both were on hand to celebrate the opening of the AFRL's Extreme Computing Facility, of which both say will help Central New York become a powerhouse for our nation's armed forces.
To top it all off, the senators came bearing gifts from the federal piggy bank -- $44 million in funding.
What this means for CNY and our nation
The new facility, which employs roughly 1,200 people, is now armed with millions in federal funding. The money is intended to make the AFRL a leader in the global quantum computing race serve as a boon to our armed forces.
Additionally, prior to opening the Extreme Computing Facility, the AFRL in Rome generated roughly $500 million in benefits to the local economy.
Senator Schumer explained during the ceremonial ribbon cutting why this next step will put Central NY on the map:
Mohawk Valley is going to be a global leader in technology, particularly for our military. The major boost in funding will ensure the technology of tomorrow is made right here in Oneida County, making Mohawk Valley into a junior Silicon Valley.
As for where the money will be diverted, he said further:
Ten million for the quantum computing test bed. $4 million for the photonic quantum computing...$10 million to bolster research on the UAS...$10 million for joint all domain command and control test bed, which will allow the war fighter to test cutting edge technology and tools...and $10 million for cutting edge radio testing.
Plus, it'll be good for hiring because the funds also translate to a boost in payroll.
Deputy Director for AFRL's Information Directorate, Dr. Mike Hayduk, is excited about what the facility will be capable of and stated it will have the ability to compute what "we once considered impossible."
The AFRL in Rome is hiring and you can check out all the open positions HERE.