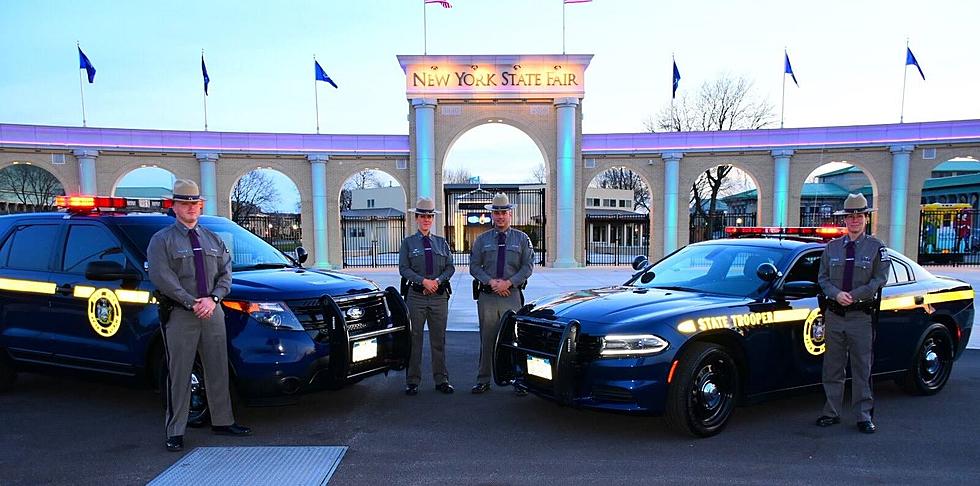 New York State Police Celebrate 100 Years
photo courtesy of NYS Police
New York State Police are celebrating 100 years.
Governor Andrew Cuomo announced the start of the New York State Police Centennial Celebration with the dedication of an historical marker at the Cavalry Club in Manlius and also proclaimed today as New York State Police Day.
The Cavalry Club is the site of Camp Newayo, where the first 232 Troopers received their training starting in June of 1917.
The state legislature established the State Police as a full service agency on April 11th, 1917.
"The New York State Police built a 100-year legacy of innovation and excellence in public service, giving it the well-deserved recognition as one of the most highly-respected law enforcement agencies in the nation," Cuomo said. "From Buffalo to Plattsburgh to New York City and everywhere in between, Troopers put their own safety on the line each day to protect all of us. I join the State Police in celebrating this important milestone, and on behalf of all New Yorkers, I congratulate and thank all Troopers for their outstanding service."
The Empire State Building, the Peace Bridge in Buffalo and Niagara Falls will all be lit in the State Police colors of purple and gray tonight to honor the State Police Centennial.
As part of this year's Centennial celebration, each State Police Troop will host an open house for the public, starting with Troop D in Oneida on April 29th.
Information on the schedule of open houses can be found at the centennial website.