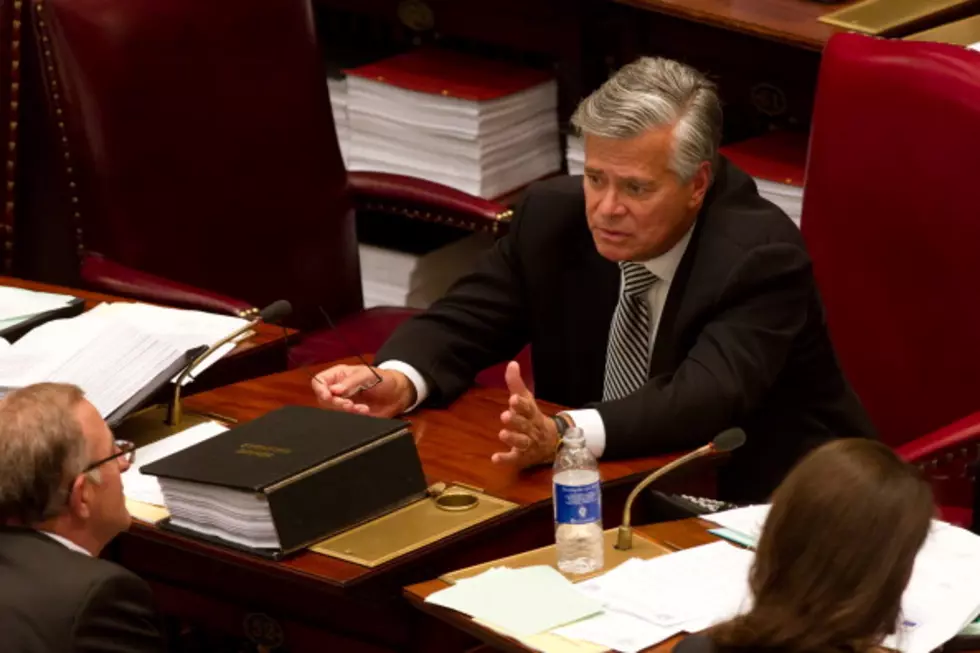 NY Senate Leader: State Budget Deal Close
Matthew Cavanaugh, Getty Images
ALBANY, N.Y. (AP) — A state Senate leader says New York lawmakers and Gov. Andrew Cuomo are nearing a budget compromise — though big questions remain regarding education and ethics proposals.
Republican Senate Leader Dean Skelos says Friday that the Senate's Republican majority is close to a deal with Cuomo on his proposal to require greater disclosure of lawmakers' outside income.
Cuomo's staff met with good-government groups Friday to gather input on disclosure but offered no details on a compromise.
Disagreements remain between the Senate and the Assembly over the division of education funds. There's also no compromise yet on Cuomo's proposal to revise teacher evaluations to put greater emphasis on student test performance.
Lawmakers hope to strike a deal soon so a budget vote can proceed Monday. A new fiscal year begins Wednesday.