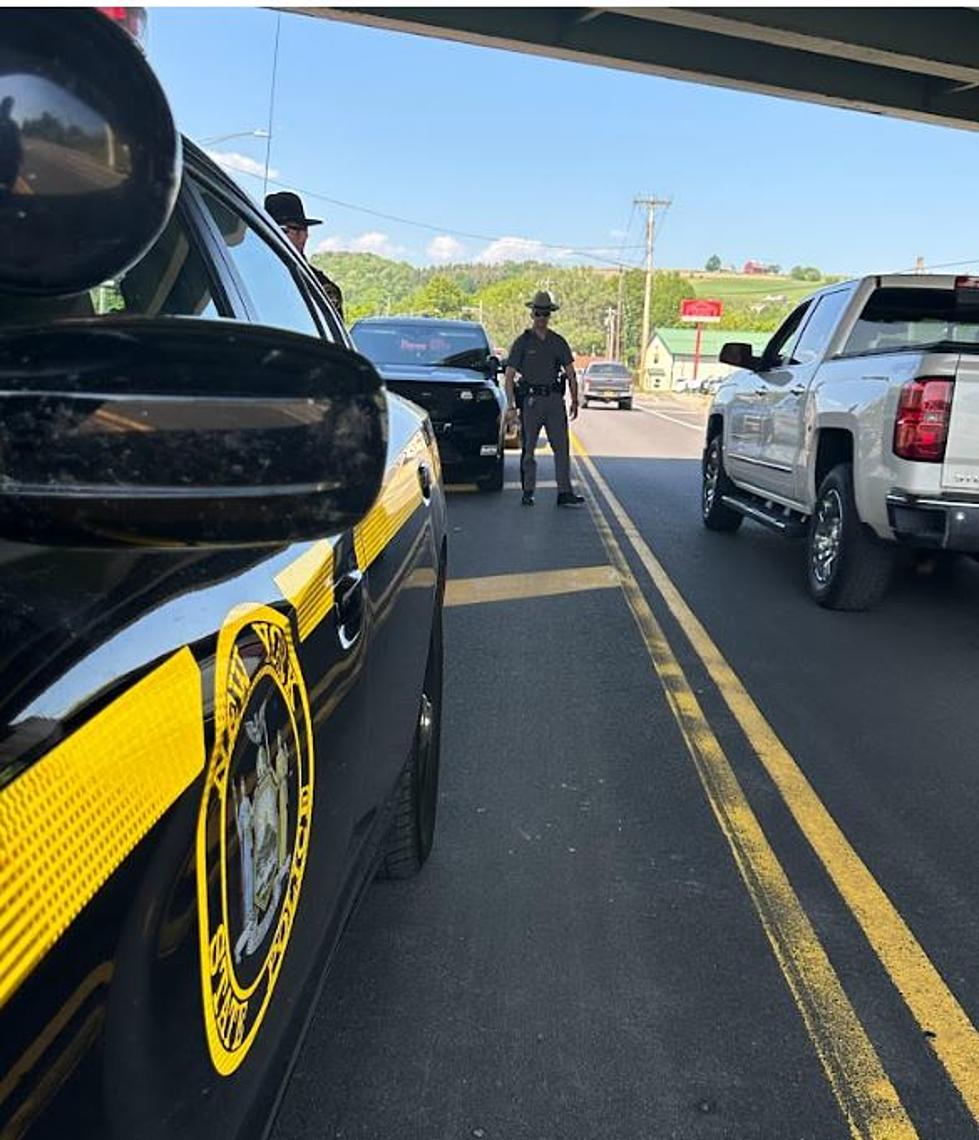 NYSP Issue More Tickets For Speeding Than Seat Belts During Click It Or Ticket
photos provided by New York State Police
With Memorial Day Weekend considered the kickoff to the summer driving season, New York State Police launched the annual Click It Or Ticket initiative across the state in late May.
Officials have announced the ticket count from the annual campaign, which ran from Monday, May 22 through Sunday, June 4, 2023.
All told, Troopers issued over 38,000 citations, made 399 arrests for DWI, investigated over 2,400 crashes - including two fatal accidents. Funding from the Governor's Traffic Safety Committee was used to help cover the cost of additional patrols and checkpoints, NYSP officials said.
While the campaign's focus is seat belts, more tickets were issued for speeding than for not wearing a safety belt, according to numbers released by NYSP:
Speeding                   10,654
Distracted Driving         1,334
Seatbelt violations         8,473
Move Over Law            337
Officials also broke down the numbers by region. There are 11, including Troop T which covers the entire New York State Thruway.
Troop T issued more tickets by far than any geographical region for violation of the state's Move Over Law (79), however, issued the fourth-fewest for seat belts/child safety restraints (605). Troop T issued the most speeding tickets, totaling 2,013 and the most overall tickets - over 5,000.
The Lower Hudson Valley, Troop K, had the second most speeders during the campaign at 1,347.
Drivers in Western New York seem to have the most drivers who prefer to do without a seat belt. Troop A  issued the most tickets for this offense - 1,474. Coming in a close second was Troop D - Central New York region - with 1,262.
Troop D's coverage area includes the counties of Herkimer, Oneida, Madison, Onondaga, Oswego, Lewis and Jefferson.
New York City had the fewest number of total tickets issued by NYSP by region (1,808), and the fewest speeding tickets (195).
Video of Dirt Biker Eluding Police, Tearing Up Streets Of Yakima!
Check out our break down of a first person view video that shows a motorcycle rider eluding police and tearing up the streets of Yakima.
Nampa Police Bust Man Using Social Media To Promote Drug Business
Let's take a look at some of the items that Nampa police say a man sold and used for giveaways on Facebook.
Cops & Donuts: Laramie Police on National Donut Day 2023
A far better pairing than peas and carrots, Laramie Police Department celebrated National Donut Day by hosting Cops and Donuts. The LPD handed out free donuts to members of the community who stopped in to say hello.