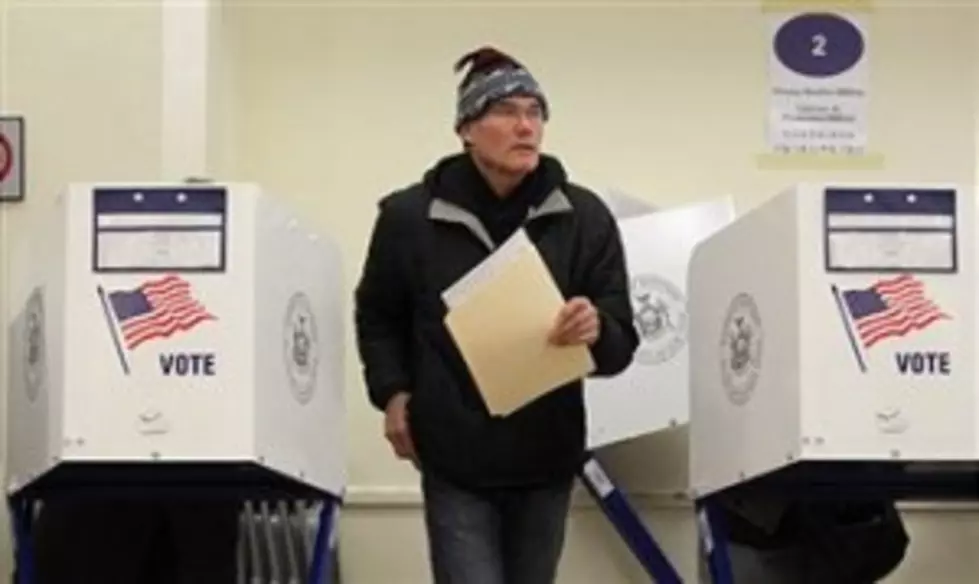 Oneida County Democrats Endorse Candidates
Mario Tama, Getty Images
Utica, NY (WIBX) - The Oneida County Democratic Committee has endorsed their slate of candidates for the 2012 General Election.
Among the candidates receiving endorsements were Assemblyman Anthony Brindisi for the 119th Assembly District seat, Assemblyman Bill Magee in the 121st District, Senator Dave Valesky in the 53rd District and Dan Lamb for the 22nd Congressional District seat.
Chairman Mitchell Ford says the group of candidates will help put the Mohawk Valley, New York and the county back on the right track by creating good-paying jobs, protecting the middle class and fighting for the people of Oneida County.