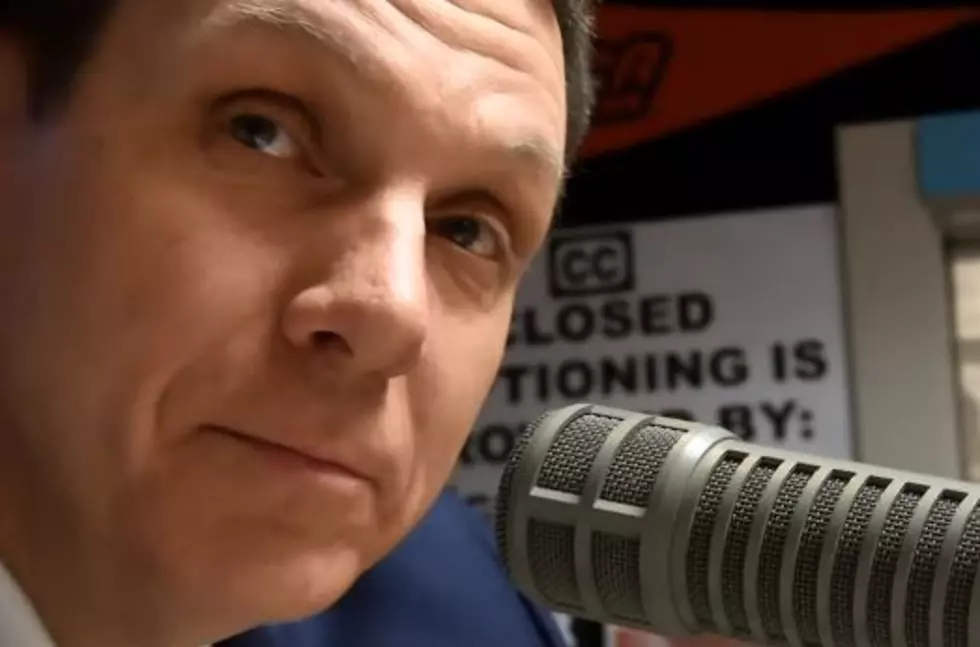 Oneida County District Attorney Scott McNamara Says He Will Not Run for Oneida County Court Judge
Photo Credit: Kristine Bellino
Oneida County District Attorney Scott McNamara says he will not run for the position of Oneida County Court Judge.
McNamara posted the following on his personal Facebook page last night, and followed with an official notification from his office today:
"Over the past few months I have received numerous inquiries about my plans regarding the upcoming election for Oneida County Court Judge. As many of you know, Judge Barry M. Donalty is retiring after an outstanding twenty-three years of service. Although it would be a tremendous honor to serve the citizens of our county in such an important and prestigious position, I already have the job that I love. I was honored to have been elected to a third term this past November. I want to continue serving as the District Attorney and leading an office that strives to do the right thing in all cases while giving a voice to the victims of crime in our community. It is a privilege to serve others; especially the most vulnerable victims and all too often, they are the children of our community. Most importantly, my decision allows me to continue devoting my full attention and efforts toward prosecuting the Word of Life homicide case. I could not commit the time and energy that is required to zealously and properly prosecute that case if I was at the same time actively involved in a countywide election.
Additionally, as the Oneida County District Attorney I am honored to be a member and the current president-elect of the District Attorneys Association of the State of New York. I also serve as a commissioner on the New York State Commission on Forensic Sciences. Furthermore, I am currently serving on my second committee with the National Academy of Sciences in Washington, DC. I look forward to continuing my service to these important organizations that rely upon the dedication of their members. I am incredibly proud to work with my colleagues within these organizations to make our criminal justice system better through innovations that ensure that we hold the guilty responsible for their crimes but at same time we do not convict the innocent.
As a prosecutor, my job is to seek justice and to do what is right and fair in each case. A prosecutor should never be concerned about conviction rates or other statistics that make effective sound bytes but offer little to ensure fairness of the process. Stressing toughness at the expense of fairness contributes to an environment that produces wrongful convictions. After become the District Attorney, I started numerous initiatives in my office that I am very proud of and I look forward to continuing those programs. The innovative and progressive initiatives that I have enacted such as, video recording interrogations and recording eyewitness identification procedures utilize some of the most progressive standardized instructions in the country and have received state and national recognition. In addition, the conviction integrity unit and second chance programs I created have been discussed and replicated in various jurisdictions throughout the United States.
As a young man growing up in Deansboro, I never imagined that I would be so fortunate as to serve our community in such an honorable position as the District Attorney. I thank you all for that privilege and I look forward to continuing to serve in that capacity.
Current Judge Barry Donalty announced that he will not seek re-election when his term expires this year.  Former Congressman and Oneida County District Attorney Michael Arcuri and Oneida County Assistant District Attorney Robert Bauer have already announced their intentions to run for Judge Donalty's seat.
---