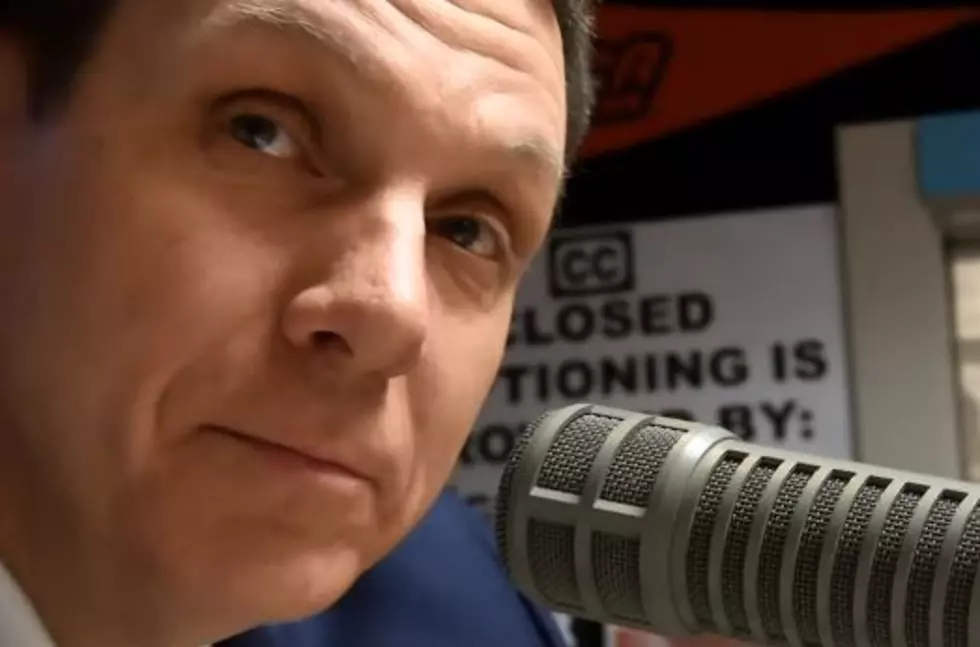 "Pedophile Trapping" YouTuber Fires Up Upstate NY DA McNamara
Photo Credit: Kristine Bellino
Oneida County District Attorney Scott McNamara defended his office's actions and issued warnings after a YouTuber, involved in luring in potential pedophiles, said his office was ignoring the illegal activity.
"These are not cases on a silver platter," McNamara said during an extended radio interview on WIBX regarding Cameron Decker, who spends nights luring in potential child predators. In fact, McNamara said he would never call the YouTuber as a witness in a case because of the way Decker lies to the mostly male subjects who he entraps while chatting with them on line. "It would be a defense attorney field day if we called him as a witness." McNamara added that at some point, someone was going to get hurt from one of these YouTube sting operations.
McNamara said in many of the videos posted online, Decker uses anti-gay slurs and sets up the often times gay males on sites like Grinder, who are attempted to "hook up" with other gay males. McNamara said Decker presents himself as an adult male, but later in the conversation does a "bait and switch" by then telling the male he's actually an underage minor. McNamara said this sort of entrapment behavior would likely not sit well with any jury.
Decker, who has been operating as part of a "home grown sting operation" to catch predators nationwide and often times airs video evidence of the conversation on YouTube and other platforms, claims during a recent sting that a male admitted to him that he had child porn images on his cell phone in front of a police officer. He said the officer told him "this is the way the DA wants us to handle this" and he allowed the male to leave the scene. "That gave him time to go back into his home and destroy the evidence," said Decker. He charged that the Utica Police Department and the Oneida County DA are ignoring these dangerous pedophiles. Decker later told WIBX that he was recently contacted by Utica Police, who were inquiring about the case over the weekend.
McNamara said his office and local police agencies are working hard to arrest and prosecute child predators who break the law. However, he said the way Decker is going about his "sting" operations is "for profit" as he airs them for monetary clicks on YouTube, and his operation is untrained and extremely inappropriate if the goal is to arrest and then convict violators.
While Decker says some District Attorneys across New York State are working with him as a decoy, others have called his operation vigilanteism and refuse to work with him. In particular, Herkimer County District Attorney Jeffery Carpenter has told Decker not to conduct his operations in his county. McNamara said Carpenter informed him that Decker's own criminal record would make him a bad witness to testify to his findings.
McNamara said investigators and police officers go through extensive training to be able to work undercover to catch predators seeking to violate the law and thus put children in danger. He said law enforcement receives undercover training that follows strict guidelines to ensure the safety of all parties involved, and to make sure cases are prosecutable in a court of law without violating an accused person's constitutional rights.
McNamara added that if Decker and those like him really wanted to better society by catching sexual predators, they should do so by working as decoys in conjunction with local police departments who are trained to manage through these types of legal sting operations.
Listen to the nearly 50 minute (and sometimes intense) interview with McNamara from Monday's Keeler Show. There's also a link to Decker's Facebook page below.
Cameron Decker Facebook.
36 Ideas to Inexpensively Make Your Backyard Feel Like a Resort
Here are some fairly easy and inexpensive ways to make your back yard feel like you're on vacation and a beautiful summer resort. If these 5 families can do this in Upstate New York, it can be done anywhere!
Animals in Which Rabies is Most Commonly Found
According to the Centers for Disease Control and Prevention, in North America rabies is most commonly found in bats, skunks, raccoons, foxes, and mongoose. It is also found in cats, cattle, and dogs. The CDC says that rabid bats have been found in every state except for Hawaii. Rabid mongoose have been found in Puerto Rico.
Rabies is easily transmitted from animals to other animals, including human beings. Human cases are rare in the United States, but deadly if not caught in time.
Ouleout Valley Gentleman's Farm, Route 357 Franklin, NY
Ouleout Valley Gentleman's Farm is located just on the outskirts of the historic village of Franklin in Delaware County, It features a 3 bay, two-story barn/garage