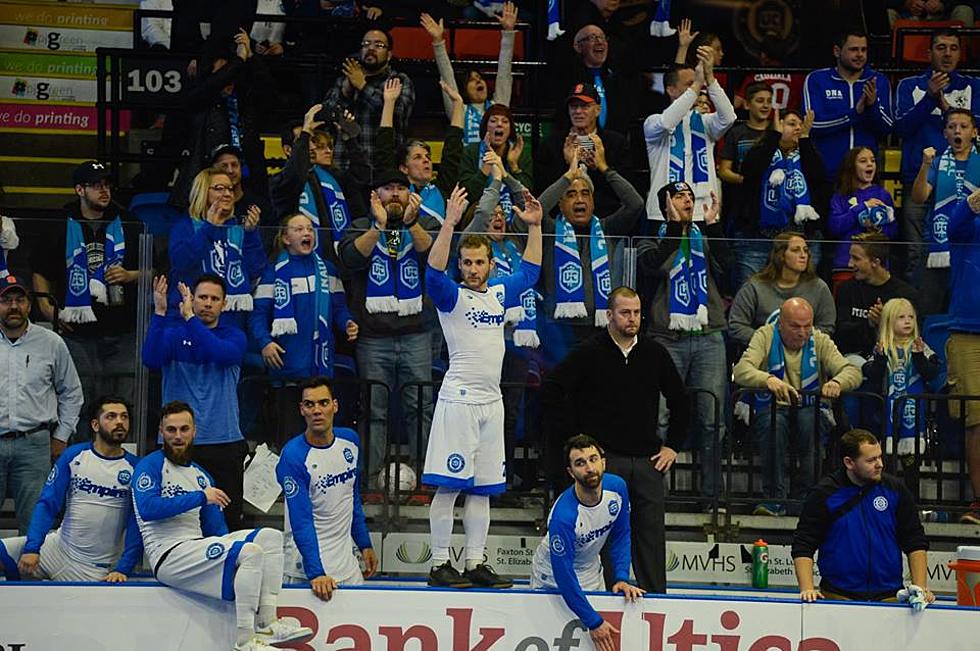 Utica City FC (Lindsay Mogle/ UCFC)
Utica City FC froze the Florida Tropics in 8-5 win at the Adirondack Bank Center Sunday to move to 3-1 on the year at 2-0 at home.
Utica got goals from eight different players, including Joey Tavernese, who continued his hot start with a goal and two assists. UCFC;s next three games are at home, as the host each of the next three Sundays.