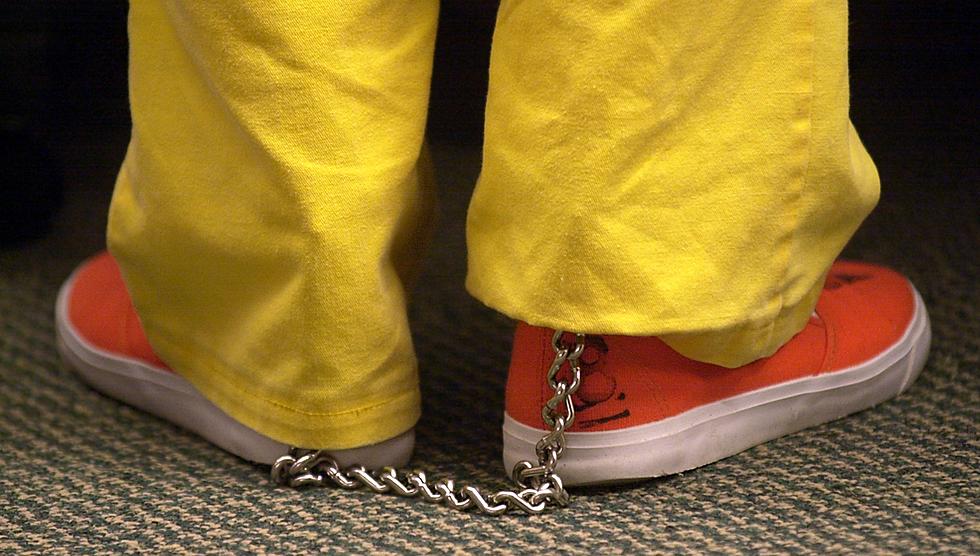 Upstate New York Man Arrested on Child Pornography Charges
New York State Police
The U.S. Attorney's Office, the Northern District in Syracuse, has announced the arrest of an Upstate New York man on charges that he downloaded child pornography, and then tried to upload the photos to a cloud-based storage site which he had control of.
Authorities say, 57-year-old James H. Swanson, of Rome, New York, appeared in federal court last week on charges of receipt and transportation of child pornography, announced United States Attorney Carla B. Freedman and Matthew Scarpino, Special Agent in Charge of the Buffalo Field Office of Homeland Security Investigations (HSI).
According to a federal complaint, for years Swanson used electronic devices to access and download the child pornography from the Internet, which he then stored online. The U.S. Attorney's Office stressed that the charges in the criminal complaint are merely accusations. Swanson is presumed innocent unless and until proven guilty.
Swanson has been released awaiting trial on conditions of supervision, following a hearing on Thursday, with United States Magistrate Judge Andrew T. Baxter. If convicted, Swanson faces a minimum term of 5 years in prison and a maximum term of 20 years, a maximum fine of $250,000, and a term of post-imprisonment supervised release of at least 5 years and up to life.  A defendant's sentence is imposed by a judge based on the particular statute the defendant is charged with violating, the U.S. Sentencing Guidelines, and other factors.  Swanson would also be required to register as a sex offender.
Anyone with information related to this case can report it by calling the Homeland Security Investigations (HSI) tipline at 1-866-347-2423.
The case is being investigated by HSI, the New York State Police, and the Oneida County Sheriff's Office, and is being prosecuted by Assistant U.S. Attorney Adrian S. LaRochelle as part of Project Safe Childhood.
Launched in May 2006 by the Department of Justice, Project Safe Childhood is led by United States Attorney's offices and the Criminal Division's Child Exploitation and Obscenity Section (CEOS), and is designed to marshal federal, state and local resources to better locate, apprehend and prosecute individuals who exploit children via the Internet, as well as to identify and rescue victims. For more information about Project Safe Childhood, please visit https://www.justice.gov/psc.
13 Eyesight Myths That Have Been Completely Disproven
There are several untruths and innocent wives tales that have somehow seemed to stick over the years, despite the fact that they are unequivocally false. Often times, moms are the culprit in spreading these little lies as a way to keep their kids in line. Here are 13 myths about glasses and vision that are absolutely not true, according to the American Academy of Ophthalmology (AAO). Plus we've added 5 of our own Bonus Myths, to keep your attention.
Buy This $425K Eclectic Upstate NY Motel and Adjacent House...on Ebay
10 acres of beautiful real estate opportunity with a house, and a 20-unit motel on 10-acres of Upstate New York property that includes a private nature trail and a quaint pond. Includes public water and sewer. Located near Watertown on Route 3. Make an Offer or Buy it Now on Ebay! Message Licensed Real Estate Broker Amanda Miller to gain entry.
36 Ideas to Inexpensively Make Your Backyard Feel Like a Resort
Here are some fairly easy and inexpensive ways to make your back yard feel like you're on vacation and a beautiful summer resort. If these 5 families can do this in Upstate New York, it can be done anywhere!