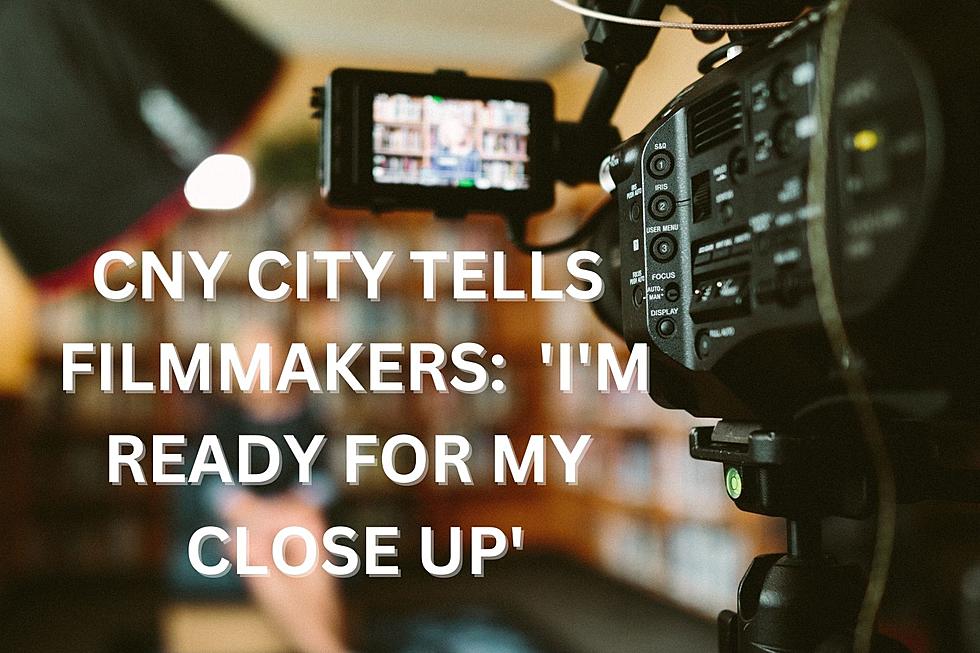 Utica Film Commission Looks To Put Region on National Stage
CANVA
Utica-area officials are renewing an effort to bring a major industry into the area.
That industry is film and television, and adapted for 2023, hopefully they'll attract some shows from the streaming world as well.
"It's exciting to start building this business for Utica," said Lisa Wilsey, executive director of The Stanley Theatre. "Film and television production has been missing in the economics of the region and we are excited to spearhead this venture that will contribute to our tax base, create jobs, attract new business and contribute to economic stability in the region."
The Utica Film Commissioner will consist of Wilsey, Paul Buckey - Utica's Film Commissioner - and David DeCola, who is the Business Agent of the Union Local ITEA 1, officials said. The group is tasked with attracting motion picture and TV productions to shoot in the city and at locations throughout the region, and to offer support so the productions and operate seamlessly.
Additionally, the Commission noted the Stanley's designation as a state-of-the-art NYS Qualified Production Facility, opening up tax credits and opportunities for film and postproduction teams.
The Utica Common Council had officially formalized the effort back in June of 2021 and the initiative has now been approved by Governor Hochul's Deputy Director of Office of Motion Picture and Television Development at Empire State Development, Neil Reilly, officials said in making the announcement.
"We already have two projects on the horizon to film here at the end of the year," Wilsey said.
Biggest And Best Breakfast Burritos In Central New York
Who makes some of the biggest and best breakfast burritos in the Mohawk Valley and Central New York? We took suggestions off of Facebook, and in particular the
315 Menus Facebook group
, and decided to highlight the top of the list. Here's where people find the biggest and best breakfast burritos:
From A to Z- Amazing Fish Fries In Central New York You Need To Try
Looking for a new place to go grab your weekly fish fry? We've got you covered. Here's just a few amazing spots we've been to in the area that we think you should try. We have it covered from A to Z.
*Disclaimer - these are not the only places to get fish fry. There are plenty of others that are just as good. You can find plenty of other recommendations on Facebook.