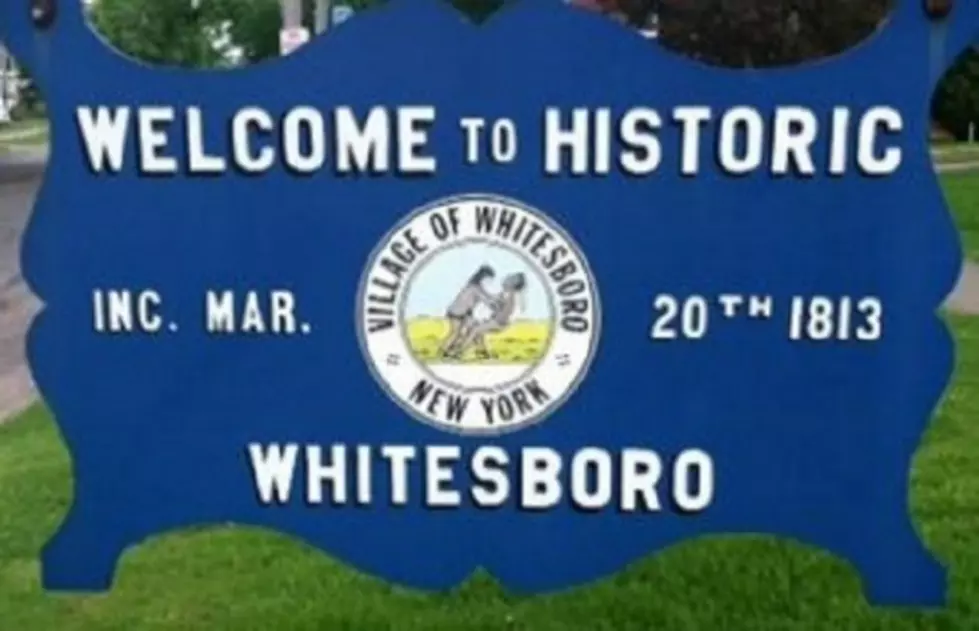 Whitesboro And Oneida Nation Come Together To Design New Village Seal
WIBX/Townsquare Media
The Oneida Indian Nation and Village of Whitesboro Mayor Patrick O'Connor say they'll meet to discuss the creation of a new emblem for the Village.
They say the joint effort opens the door to establish a new legacy, as well as accurately represent the historical and current relations between the Nation and the Village.
Earlier this month, Whitesboro residents voted to keep the seal as part of a non-binding, public opinion vote.
Whitesboro's seal appears to show a white settler choking an Indian.
The village website says the emblem dates back to the early 1900s and actually depicts a friendly wrestling match between village founder Hugh White and an Oneida Indian.
O'Connor says they were contacted by descendants of White's family and they support the effort of designing a new logo that would celebrate the village's proud history.