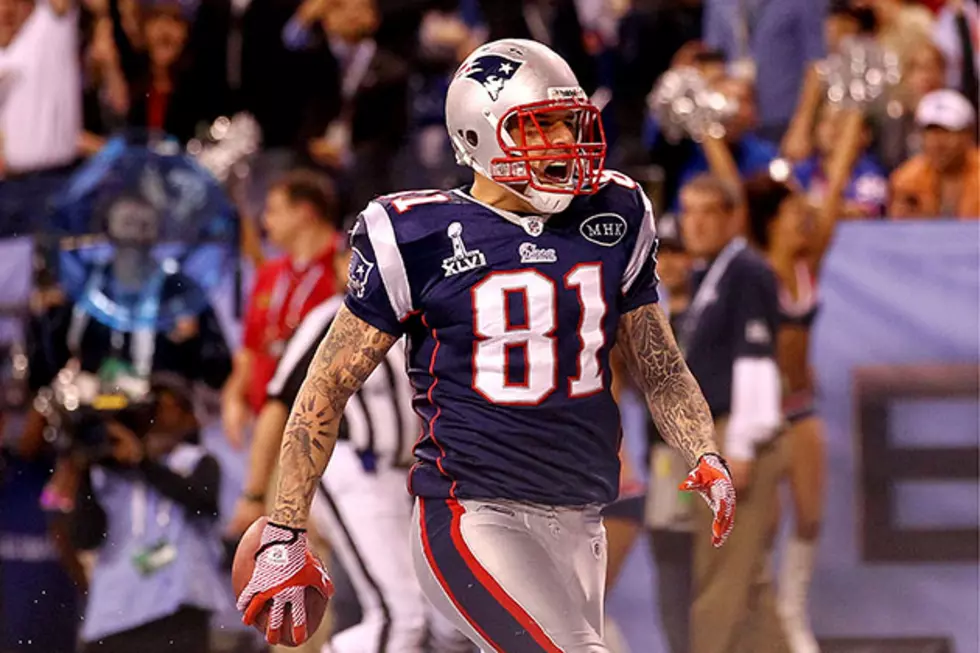 Aaron Hernandez Jerseys Are Getting Big, Big Bucks Online
Getty Images
Forget sex – murder is what sells.
Jerseys for former New England Patriots tight end Aaron Hernandez are fetching surprisingly high prices on eBay. Hernandez was charged with murder last week and subsequently released by the Patriots.
The team continued to try and distance itself from Hernandez by instituting a buyback program for his jerseys, which is apparently only reaching one segment of the memorabilia market.
Fans who own the number 81 may want to go on eBay because the jerseys are selling like hot cakes. One jersey was listed with a starting bid of 99 cents and has soared to over $200. In fact, several of them are going in the $200-plus range.