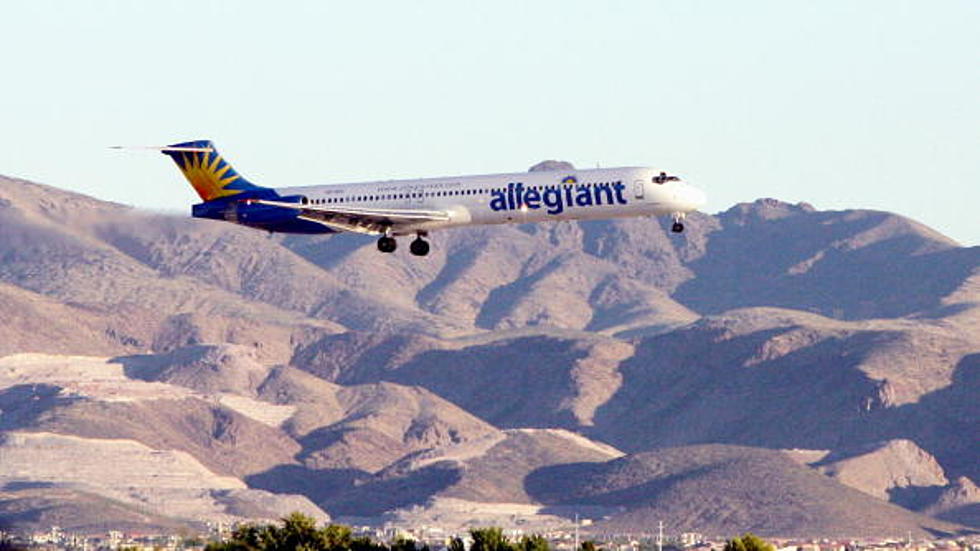 Allegiant Air Story on '60 Minutes' Reminds me of My Experience
(Photo by Ethan Miller/Getty Images)
Sunday night's negative '60 Minutes' segment about Allegiant Air, which flies out of Syracuse's Hancock Airport, rang a bell for me. In 2015, my wife and I spent a frustrating day with Allegiant, which was the last time we purchased a ticket on the discount air carrier.
60 Minutes reported that "Allegiant has a very high incident rate" for an airline of their size. Allegiant flies with a fleet of 99 airplanes, most of which are older planes. In July of last year, Allegiant had "11 unscheduled mechanical issue unscheduled landings," and "25 engine failures in under two years," according to the CBS news magazine.
Our experience in 2015 was in the midst of a time when employees were complaining that the airline was not safe.  We were flying back to Syracuse from Myrtle Beach and experienced a delayed flight with a lack of communication and plenty of excuses.  During our delay, employees were all telling us a different story.
Several excuses were given for the delay-
Weather problems in South Carolina
Mechanical problems
A connecting flight from Ohio was delayed
They were looking for a new flight crew
In the end, the flight finally landed in Syracuse after hours of delays and excuses.  Since then, my wife and I vowed to never fly Allegiant again. We've never wavered on the pact and after the 60 Minutes piece, we're glad we haven't.
Watch a video below from the Airport during our experience with Allegiant in 2015.