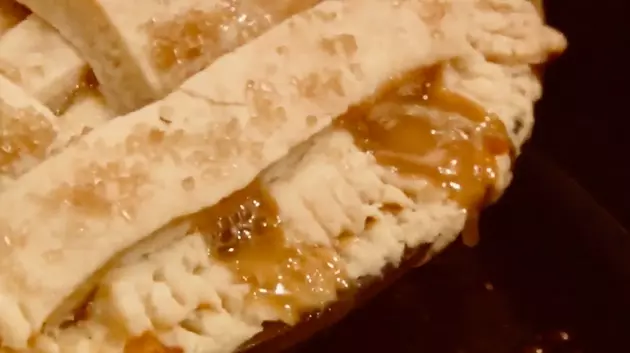 Best Thanksgiving Apple Pie Ever, with Caramel and Sea Salt [Recipe]
(Photo by Bill Keeler / WIBX)
Thanksgiving is here and once again, I'm looking forward to my wife making her Sea Salt Caramel Apple Pie. Personally, I'm a Pumpkin Pie lover; but, there's something about the taste of this pie that makes me crave it every year.
I'm sure it's the gooey caramel combined with sea salt or even the fact that there's something special about eating this pie when it's still warm.  Then, it's a completely different experience when you eat it from the refrigerator the next day.
A few years back when I had my cooking show, Plate Night, I had my wife and daughter make the pie for a segment on the show.  So, watch the video below on how to make it and for the complete recipe, click on the link below.
Click here for the Salted Caramel Apple Pie recipe.