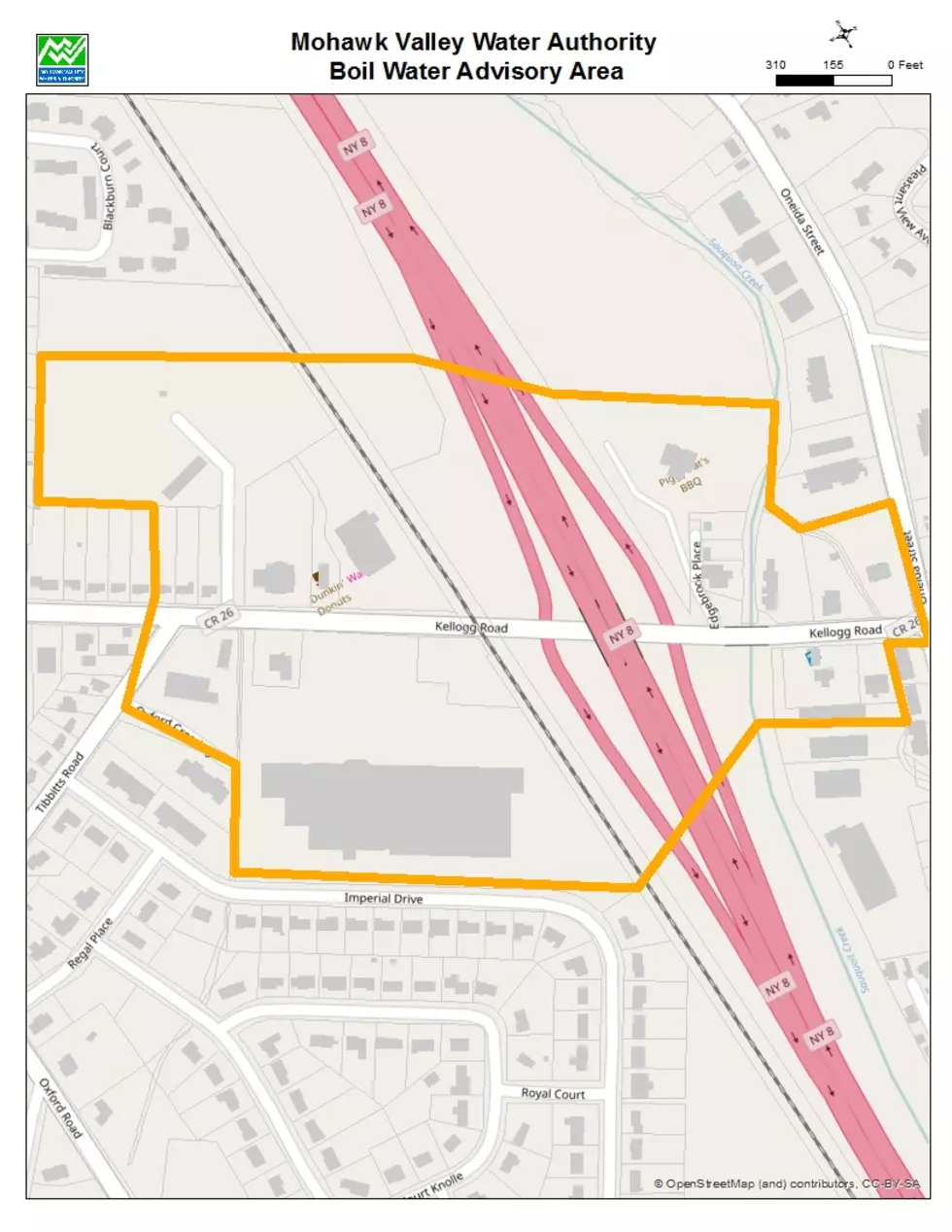 Boil Water Advisory In New Hartford
photo courtesy of MVWA
The affected area is Kellogg Road between Tibbitts Road and Oneida Street.
The advisory will be in effect for 24 to 48 hours until lab test confirm it can be lifted.
During this time, customers are advised to boil their water for at least two minutes before using it for drinking or cooking.
For more information, go to mvwa.us and click on "Water Advisory" or call 315 792-0309.