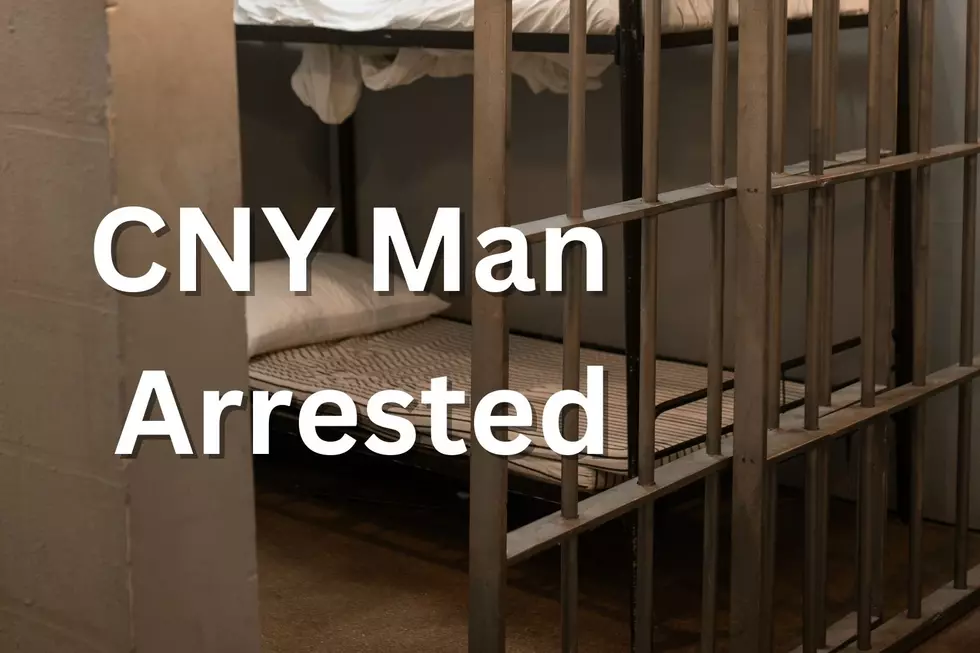 CNY Man Charged with Tying-Up, Raping Acquaintance
Canva arrest
A Central New York man is accused of tying-up, duct taping and sexually assaulting a woman whom police she he knew.
State Troopers have arrested Todd Estes of Blossvale, charging him with rape in the first degree and unlawful imprisonment. According to a release announcing Estes' arrest, a woman who considered herself an acquaintance says the he wrapped duct tape around her head, zip tied her hands, and tied her in rope before rapping her.
The 44-year-old Estes was arrested Wednesday and was being held in the Oneida County Jail ahead of his arraignment, state police said.
The first degree rape charge is a class-B felony, carrying a sentence of up to 25 years in prison. The unlawful imprisonment charges is a misdemeanor.
[AUTHOR'S NOTE: This post is for informational purposes only. Any charges or accusations of wrongdoing mentioned in the article are only allegations and the reader is reminded that all persons are innocent until proven guilty in a court of law.]
What Restaurants Are Being Added to New York State Thruway Rest Stops?
These restaurants are being added along rest stops on the New York State Thruway. Are you excited?
From A to Z: Utica Restaurants You Need To Try At Least Once
From A to Z, here's just some of the restaurants here in Utica that you need to try at least once.
Take A Look at The Menu: LODED - Syracuse, NY
Here's a look at the menu of Syracuse's newest hot spot.
Hours: 4 to 8 p.m. on 4/30/21 and 5/1/21. Starting May 4: 11 a.m. to 7 p.m. Tuesday-Saturday. Closed Sundays and Mondays.
10 Summertime Restaurants In The Utica and Rome Area That Deserve Way More Credit
The warmer weather is on the way for the Utica and Rome area of Central New York. That means enjoying amazing summertime foods and drinks. Are you ready? Here are 10 summertime restaurants in Central New York that deserve way more credit:
Take A Look At Turning Stone Casino's New Buffet: 7 Kitchens
The resort casino's culinary team has curated a menu for the restaurant's seven market-style stations that will feature a mix of new food options, while also offering new twists on all the classics. Here's some photos of what you can expect it to look like.